With the advent of internet, day-to-day life is becoming much simpler.Would you have ever thought of creating office documents  without even installing a Office software like Microsoft Office or Open Office.Thanks to the wide number of document sharing websites like Scribd, SlideShare and the most popular Google Docs which lets you create documents on the cloud and share them with the world.
Now a similar alternative service is coming up from Microsoft in association with Facebook.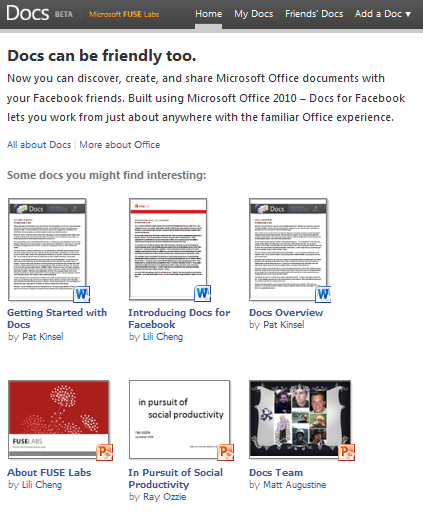 Microsoft's new document sharing website docs.com lets you create Office documents and share them with your friends in Facebook, courtesy Office Web Apps and the Facebook Connect.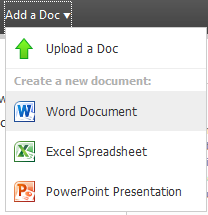 You can upload Word documents, PowerPoint presentation & Excel spreadsheets etc., to Docs.com similar to the way do it in other online documents sharing websites like Google Docs.But Facebook integration helps you to share these documents with your friends.You can also grant viewing and editing rights to your selected Facebook friends so that they can edit your documents online, thus making collaboration easier (such collaboration also exist in Google Docs, if you can remember).
Your friends can discover the documents that you shared in the updates just like they discover your photos or videos that you have shared. You can also discuss with your friends about a doc via comments just like you would do with a status update or photo.
You just need a Facebook account to start with.You don't need to install Office 2010 or you don't need a Windows Live ID either.Doc.com service is still in private beta though you can use your Facebook account to get notification as soon it becomes publicly available.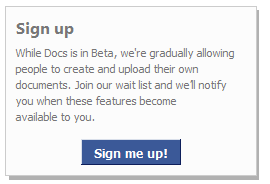 Videos:
Getting Started For Docs
Docs for Facebook – Overview