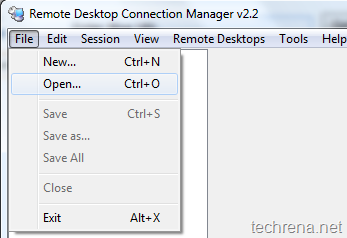 Remote Desktop Connection Manager (RDCMan) is a small program from Microsoft intended to manage your multiple remote desktop connections effectively.
With RDCMan, you can easily manage several labs when you need access at regular intervals to each machine in the lab (ex: as in a data center).It  is more or less similar to the built-in MMC Remote Desktops snap-in, but RDCMan is more flexible.
Supported OS: Windows 7, Windows Server 2003, Windows Server 2008, Windows Vista.
Download:
File Size: 789 KB
Download Link (RDCMan.msi)