Microsoft has launched the Visual Studio 2010 final RTM release last week (also .NET Framework 4 along with this).Visual Studio 2010 RTM is available in 3 editions : Ultimate, Professional and Premium.In addition to these editions, there are also i) a Visual Studio Test Professional 2010 which is a specialized toolset for Quality Assurance (QA) test execution ii)Visual Studio Team Foundation Server 2010 iii) Visual Studio 2010 Express (available as free download).
" Microsoft Visual Studio is an Integrated Development Environment (IDE) from Microsoft, which can be used to develop console and GUI applications along with Windows Forms applications, websites, web applications, & web services in both native code together with managed code for all platforms that are supported by Windows, Windows Mobile, Windows CE, .NET Framework, .NET compact Framework & Microsoft Silverlight. (From Wiki) "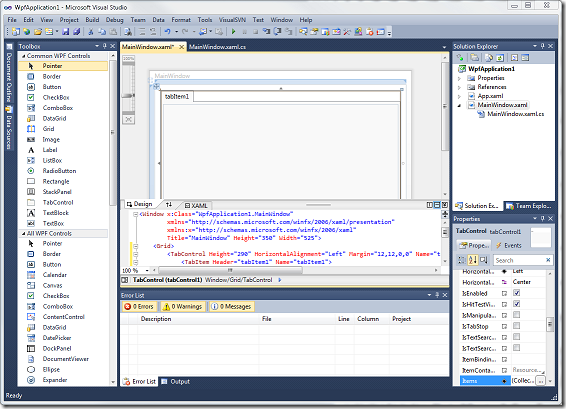 Visual Studio 2010 boasts of many feature enhancements over Visual Studio 2008 version.VS 2010 includes a new editor that makes use of the Windows Presentation Foundation (WPF) that supports multiple monitors, which enables a developer to have one monitor with code, another with the user interface designer, and yet another with database structure.
Pricing Details: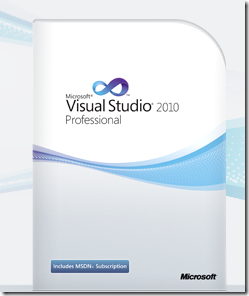 Visual Studio 2010 Professional
with MSDN Essentials (Upgrade or Renewal): $549
with MSDN Essentials (Full Version): $799
with MSDN (Upgrade or Renewal): $799
with MSDN (Full Version): $1,199
| | | |
| --- | --- | --- |
|   | Full Version | Upgrade or Renewal |
| Visual Studio 2010 Premium (include MSDN) | $5,469 | $2,299 |
| Visual Studio 2010 Ultimate (include MSDN) | $11,899 | $3,799 |
| Visual Studio 2010 Test Professional | $2,169 | $899 |
More details about pricing at this page
Download Visual Studio 2010:
Download Visual Studio 2010 Ultimate ISO
Direct download links (VS 2010 Ultimate) – Part1, Part2, Part3, Part4
Visual Studio 2010 Professional ISO – Part1, Part2, Part3, Part4
Visual Studio 2010 Premium ISO – Part1, Part2, Part3, Part4
via My Digital Life