LG launches Corby killer in India:
LG has finally decided to launch its globally popular model LG GD510 in India, six months after it's global release.It will be known as the LG Cookie Pep in India.
LG GD510 is a 3-inch full touchscreen phone,with 3.15 MP camera (sadly no flash !), Bluetooth 2.0, multimedia player, social networking app for Facebook, Twitter, and MySpace (like Samsung Corby).
Cookie Pep supports 3G but lacks Wi-Fi.Check out the full specifications from the following table.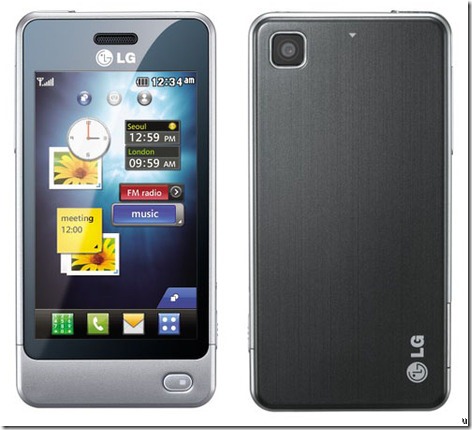 LG GD510 Cookie Pep Specifications:
Brand Name
LG GD510
aka
LG COOKIE PEP
Physical Details
Weight: 3.2 oz.
Dimensions: 4×1.9×0.6 in.
Display
3″ WQVGA full touchscreen
256k colors
240 x 400 pixels(resolution)
Memory
42MB internal memory
Expandable up to 8GB (using memory card)
Talk time
4.1 Hours
300 Hours standby time
Camera
3.15 Megapixels
Max res: 2048×1536 pixels
Audio Playback formats
eAAC, MP3, WAV
Video Playback formats
H263, H264, MP4
Network
EDGE, GSM, UMTS (3G)
Connectivity
Bluetooth v2.0 with A2DP
MicroUSB
Colors
Silver
LG GD510 Cookie Pep Pictures: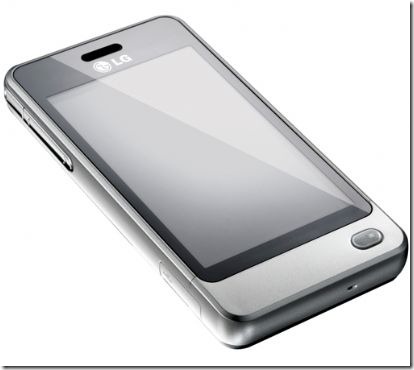 Price:
The phone is priced at Rs. 7,799 in India.
At this price (below Rs 8,000), the phone is truly a competitor to Samsung Corby.