Nokia 5230 has got a new firmware update to version 20.0.005.The new updated version (size: 146.2 MB) can be downloaded using Nokia Software Updater (NSU) or via Over The Air (OTA).The new version is basically coming with a range of fixes.The earlier firmware version of Nokia 5230 was v12.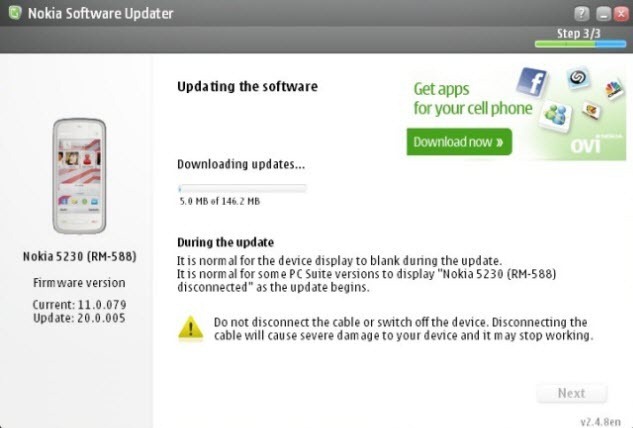 New additions in the v20.0.005 include a new Ovi Sync application icon which will be added to the desktop, all new improved music player, Kinetic scrolling added to the main menu UI, speed increase for the overall system, new GPS code allowing faster fix on your location.
Do a backup of all your data before updating your Nokia 5230 (even though it has User Data Prevention –UDP).As we hear from forums, the update is not yet available in all the regions.Keep checking your NSU for the update to appear for your region.