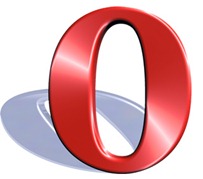 Opera has released its latest version 10.52 for Mac.Opera claims this version of the browser to be the world's fastest browser available for Mac, the newer version being 10 times faster compared to the previous version 10.10.
The new version for Mac boasts of improved UI, Cocoa integration, multi-touch trackpad gestures and Growl support.Combined with new JavaScript engines, Carakan and Vega, provides a rich browsing experience.Opera 10.52 supports the latest Web standards like SVG support and HTML5 video support.

Features:
# Top speed: 10 times faster than the previous Opera Mac version.
# Mac-ified UI: New more responsive UI for Mac, and design overhaul.
# Finger navigation: Better support for multi-touch trackpad gestures.Pinch to zoom or use your two fingers to scroll, three fingers to navigate back and forth directly from the trackpad.
# Turbo-charged browsing: Opera Turbo helps you to save your time by loading pages loading faster in case slow and congested networks.It is tested and proved that Opera Turbo provides about 65% faster browsing speed on Edge networks and around 50% faster on 3G networks.
Download:
Download Opera 10.52 for Mac [23.49 MB]