Orkut has launched another new feature called "Auto-Magic Groups".
Auto-Magic Groups automatically suggests friend groups (to filter updates) and suggests labels for them too.Just like friend suggestions that are coming in Orkut off late, you can either accept the suggestions or you may just ignore them.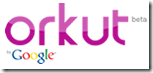 As you can see in the below screen shot, a link called "edit groups" will appear at the right corner of the 'Friend updates' tab.If you click 'edit groups' link, it will open all existing groups (that you have created) plus new groups suggested by orkut.You can further customize them from there.
This is what Orkut engineers have to say about this new feature in orkut blog.
This new feature makes it easy to filter your friends' updates based on relevant groups, right on your orkut homepage, so now you can easily see only the updates from a specific group of people at a time. Try it out by selecting a group from the "groups" drop-down menu on your homepage!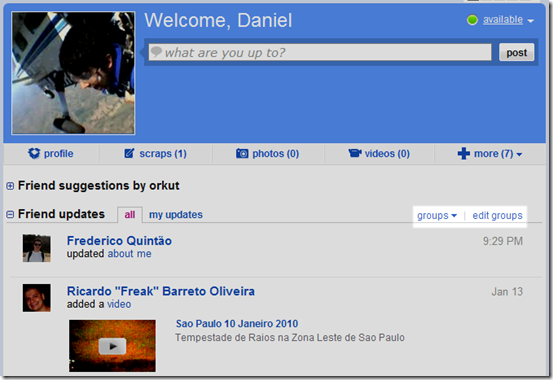 This feature I guess initially available to few selected users and will soon be rolled out for all.