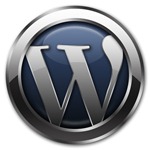 Is new your new WordPress not appearing in Google blog search results? Learn how to include your WordPress blog in Google blog search results.
Google Blog Search Ping Service – The manual way
If your blog is relatively new and if it hasn't been included in Google Blog search yet, then you can notify Google blog search about your blog and get it included in the same by visiting this Google blog search ping service page.You can either enter your blog URL or enter your blog's feed URL.

You can also use this Google's blog ping service to ping your latest posts manually.
Using WordPress Update Services – Automatic:
If are usingWordPress platform for your blog, you need not worry bout pinging Google blog search each and every time when you publish a new post to your blog.WordPress has a default "Update Services" where you can add various update services which you want WordPress to ping automatically after each post.You can find Update Services under "Settings> Writing" in your admin dashboard.
You can either choose pingomatic.com pinging which updates multiple services (including Google blog search ping service) and search engines about your blog updates or you can manually add the following Google blog search ping server (which supports XML format) into the WordPress update services:
http://blogsearch.google.com/ping/RPC2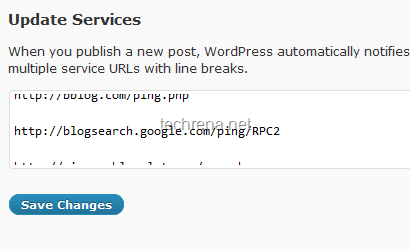 You may also read more about Google crawling & indexing, also about protecting your WordPress internal files