System Volume Information: Is it really a virus?
Myth: System Volume Information is a virus and it suddenly appears in your Windows XP computer and it doesn't let you open its contents. It may have virus or suspicious files within it.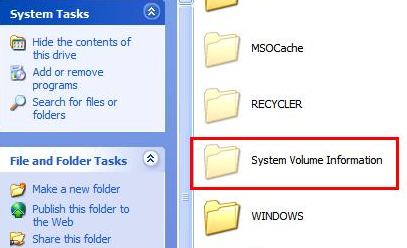 Fact: System Volume Information (and even "Recycler") folder is a standard Windows folder. System Volume Information folder stores the restore points data and the Recycler folder belongs to the Recycle bin. So first up, you don't need to delete them and treat them as virus. These files do exist in later versions of Windows too. Here's the proof: (Windows 7 screenshot)

These are system folders and are hidden by default. They will show up once you change the settings under "Folder Options' to show the hidden system files and folders.
Thankfully Windows (Vista, Windows 7) doesn't give you access to this folder so that averts any probable mess up if at all you access them and change the files inside it. Having said that , a virus can work around this and gain access to this folder to corrupt the restore points and create some .exe files inside it.
So to remove (actually to hide) the folder, just change the settings back in the folder options to not to show hidden system files and folders. However if you still insist on removing the System Volume Information completely (highly not recommended), here's what you have to do:
Windows XP:
1. Right-click on My Computer and select Properties.
2. Click on the System Restore tab.
3. Click the Turn off System Restore on all drives check box and click OK.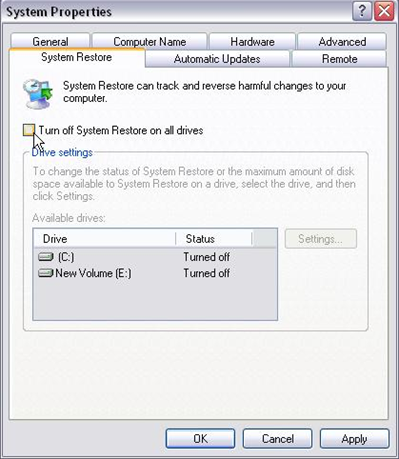 Windows 7 & Vista:
Read the How to disable System Restore in Windows 7 post written here at Techrena.