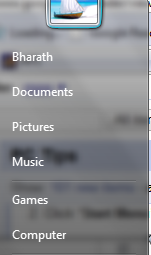 Windows users might be knowing well that the Start Menu in Windows shows a username of the user currently logged on to the computer, now matter how many user accounts your Windows has. For some reasons, if you want to remain anonymous by removing your username from the Start Menu, here is the step-by-step guide of what you need to do if you are using either Windows 7 or Windows Vista.
Steps:
1. Right click on the taskbar and select "Properties".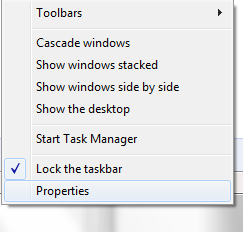 2. "Taskbar and Start Menu Properties" window opens up. Go to the "Start Menu" tab in the window. Click on the "Customize" button.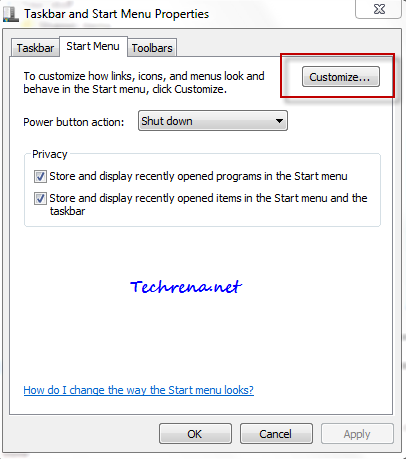 3. Another window "Customize Start Menu" opens up. Scroll the window down until you see "Personal folder" section. By default, "Display as a link" option would be selected. Now as you want to remove your username from the Start Menu, select the last option "Don't display this item", Click OK to save the settings.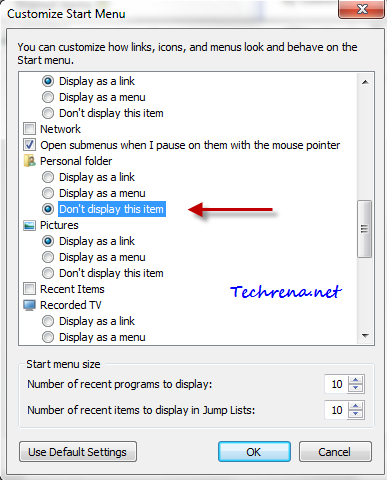 4. Click on the Apply button on the Taskbar and Start Menu Properties and click "OK" to close the window. Now your username will be delisted from the Start Menu as shown here: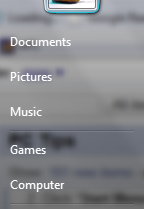 You are done. Just check "Display as a link" whenever you want to revert back to the default settings to show your user account name back on the Start Menu.