One of the exciting features in Windows 7 is that we can restore deleted files using the Windows System Restore.  If you ever delete an important file or a document unintentionally then this feature of Windows 7 is going to help you in every ways.
Windows 7 copies the image of your files everyday or when a restore point creation is triggered. This service is known as  the volume shadow copy service. The Previous Version feature is available in all editions of Windows 7.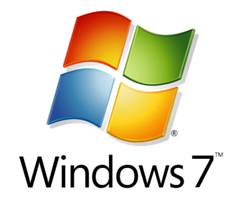 Now to restore your files or to explore this feature, just follow the easy steps below.
Step 1: Find out the Previous Versions of the files available. In order to do this, right click on the folder where your files are present and select Restore previous versions. All available versions of the folder is shown where the content of the folder will be Yesterday's or Last week's and so on.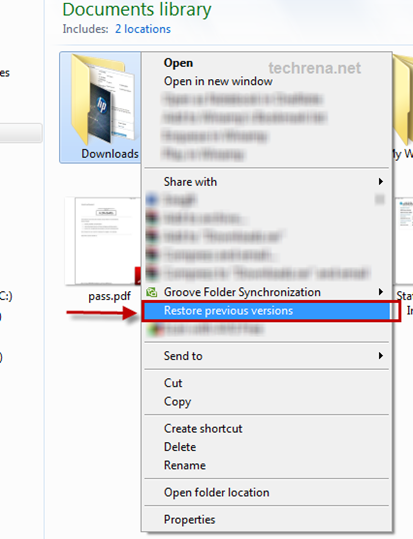 Step 2: Select which operation you need: Open, Copy or Restore. You can see three buttons Open, Copy, and Restore.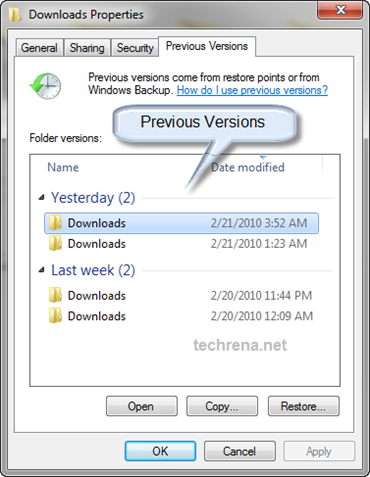 Open: Select the folder on the particular day or date which you want to open and click on Open. It will show you the files present in that folder on that day. You can simply copy the particular file you want.
Copy: Copy lets you copy the whole folder on the particular day to a different location. This will be useful if you do not want to disturb the current files present in the folder. Select the destination of the files to be copied.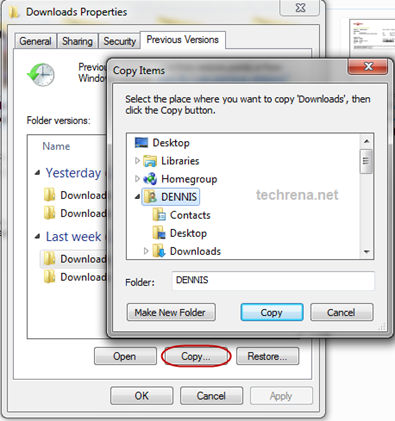 Restore: This option will restore the files to the day which you have selected. It will be useful if you want to restore the folder exactly same as on the selected day. This can be used for restoring source files of an installed software which you had changed erroneously.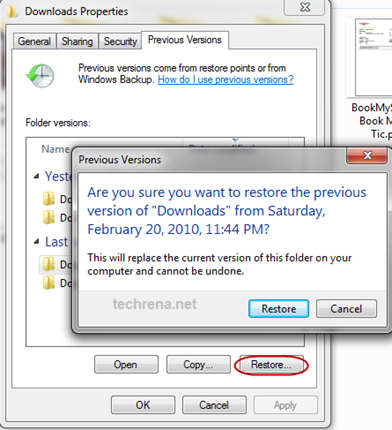 Now you have learnt how to restore deleted files and folders in Windows 7. I hope it was an easy one.
Note:
1. This feature is available in all versions of Windows 7.
2. If you want to have restore points of the files and folders for longer duration, you have to increase the size of the Disk Usage Space for System Restore in System Restore Properties. Follow:
My Computer—> System properties—>System protection—>Configure…—>Max usage
3. Restore Previous Versions feature will not support for Disk Drives, libraries and external drives(including the folders present in the external drives).