Unlike most of the other browsers like Mozilla Firefox, Internet Explorer or Opera, Google Chrome doesn't automatically gives a quick way to subscribe to RSS feeds in a web page with a single click.
If are very much used to the other browsers then you might be feeling inconvenient in Google Chrome due to lack of this quick RSS feeds subscription feature.
Well, if you are just worrying about this missing RSS subscriptions support, you should look at this great extension "RSS Subscription Extension" developed by Google.
This extension auto-detects RSS feeds on the page you are reading and upon finding one will display an RSS icon in the Omnibox, allowing you to click on it to preview the feed content and subscribe.
Also the extension has 4 predefined web-based feed readers (Google Reader, iGoogle, Bloglines, My Yahoo).However you can add any web-based feed reader of your choice to this list.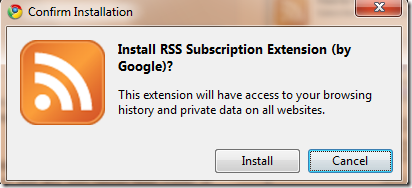 Here's how any website offering RSS feeds will look like after installing this extension.Observe the RSS icon in the Omnibox.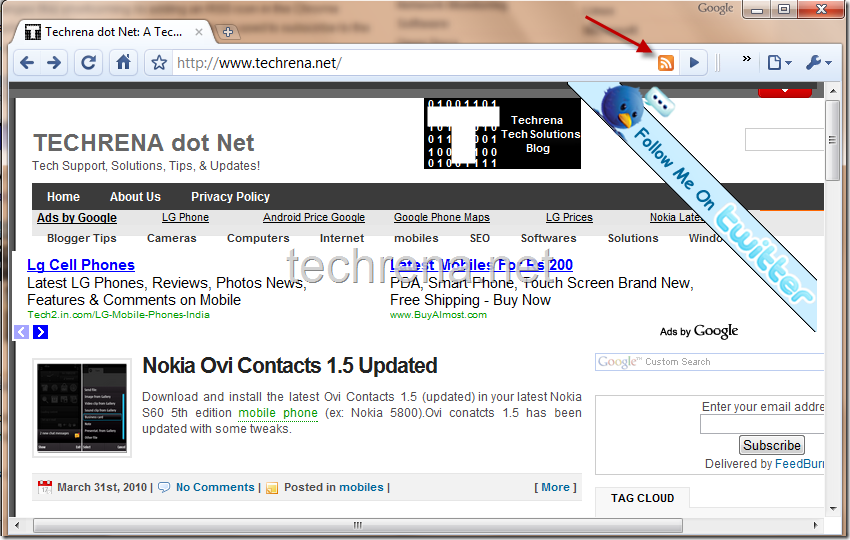 Download RSS Subscription Extension for Chrome