If you are using Windows 7, you might well be knowing by now that you can easily start any program from Start Menu by simply searching for it there. The problem here, which many of us aren't aware is that when you a program in this fashion, it doesn't start with administrator rights. There may be times where in you need to start a program for instance a command prompt with elevated rights, otherwise you might receive errors such as "The requested operation requires elevation" etc. Thankfully, there's a little lesser-known trick available in Windows 7 to execute a program directly from the Start Menu search or quick search run box as administrator. Here is how you can do it:
1. Go to Start Menu, type the name of the program that you want to run in the search box. I'm going to run Command Prompt window as administrator so, in my case, I need to type "cmd" in the search box.

2. Now, when you see the required program in the search results, you tend to hit enter to run it.

Instead, press Ctrl + Shift + Enter to run the program with elevated (administrator) rights. Click "Yes" when you are asked by UAC to run the program. That's it! The program runs in administrator mode: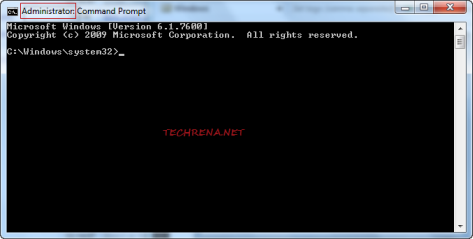 Note: You can always right-click on the search box results and choose "Run as administrator" to run the program as an administrator as well.

Also learn how to Always Run A Program As An Administrator By Default.