February 24, 2010 a day that will go into the cricket history books, or for that matter a day that the entire sporting world will remember.Needless to say this is one of the best moment Indian cricket has ever gifted us.
Sachin Tendulkar becoming the first ever cricketer (male cricketer I'd say) to score an One Day International double century (200) in an innings.[ofcourse also the the highest ODI score ever]
I'm so excited that I'm posting about a sporting event in this technology blog !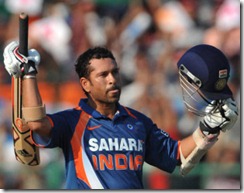 It just not me in excitement, but all the cricket lovers around the world, and I'm gonna show you how much phenomenal this has been.
Twitter has flooded with so many #sachin, #sachinisgods, #tendulkar, just checkout this twitter trending topics picture
Sachin all the way: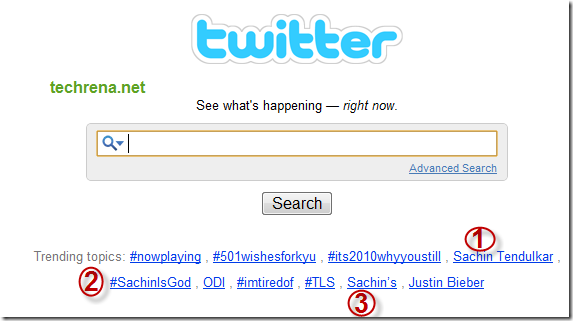 Not many a times that Twitter which normally trends only top gadgets releases etc., is trending Sachin's historical innings.People tweeted, re-tweeted, replied, blogged #sachin eager to see their cricketing god reaching remarkable figure in cricket history.And just when he passed Saeed Anwar's 194 mark, people just had gone on their feet in excitement and that's just the beginning and continued till he reached his 200 in the 50th over of the innings in the Gwalior 2nd one day match against South Africa.
I wonder how many tweets it has added to twitter's 50 million tweets per day mark.Not to mention about so many status updates about lauding Sachin in Facebook as well as in Orkut & Google Buzz.And I expect IPL 3 (coming in 2 weeks) YouTube deal will just bring more buzz about cricket on the internet.
and that's why fans say:
#SachinIsGod
Take a bow master !!