Shutdown Timer For Windows:
Many a times, you may need to keep your computer on, until it completes its task like downloading a movie or ripping an entire DVD for instance, these tasks take a considerable amount of time (and considerable amount of CPU usage in some cases), so much so that you just can't wait until the task gets completed.This where Shutdown scheduler programs will help you.
Even though there are quite a number of shutdown scheduler programs available on the internet for download, the one which I'm talking about is more than just a scheduler.Shutdown Timer, as the name speaks out, is basically a shutdown scheduler for windows.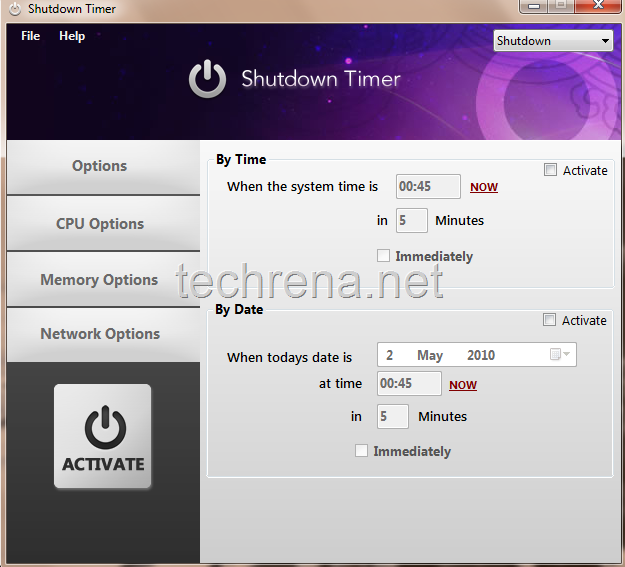 But unlike other schedulers which will only offer you to schedule your shutdown to a predefined time, Shutdown timer offers to schedule your computer's shutdown based on a wide variety of scenarios.Bundled with a neat and clean UI, Shutdown timer allows you scheduler your computer's shutdown based CPU memory usage limit or CPU temperature threshold or on network traffic basis besides scheduling your shutdown on a pre-defined date and time.The program continuously monitors your CPU usage and once it reaches the thresholds defined (temperature or memory usage), it will trigger the shutdown event.Scroll down to the bottom for the download links.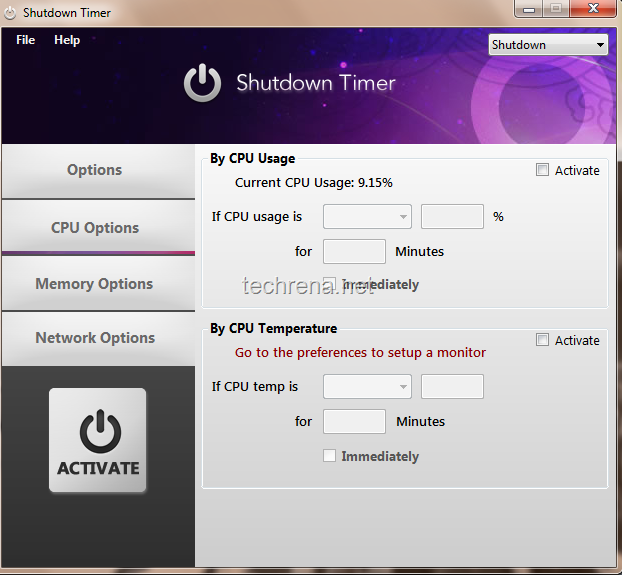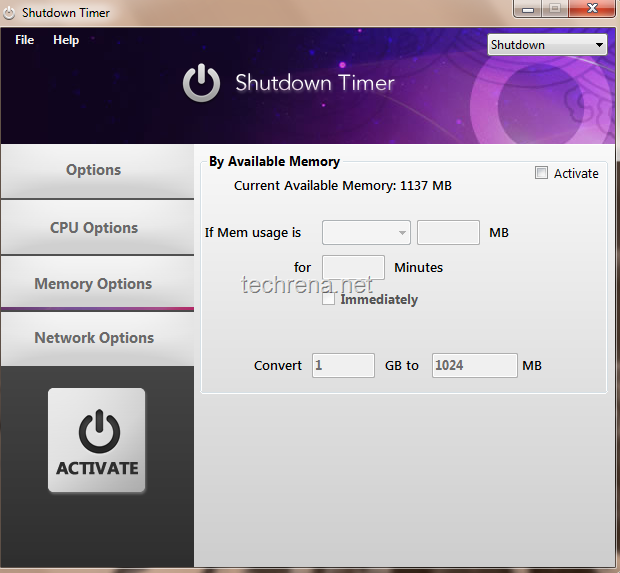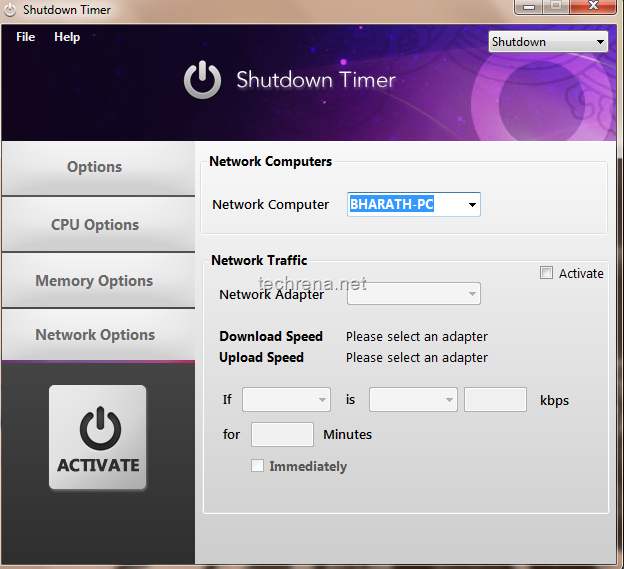 Download Links:
Shutdown Timer (Windows 32-bit)
Shutdown timer (Windows 64-bit)
Related: Read how to create desktop shutdown shortcut