Amayeta SWF Encrypt is a popular Flash Actionscript Encryption tool to encrypt and protect Adobe Flash SWF files from various ActionScript decompilers and other hackers.The version of the software which we are talking about in this post is version 4.x (4.0 or later ).If you are interested in SEF Encrypt version 6.0, you may read the features listed below:
SWF Encrypt 6 features:
Encrypt, Obfuscate 7 Protect your Flash 6, 7, 8, 9 and 10 SWF Movies
Updated for Flash 10/CS4, Flex 2/3 and ActionScript 1/2/3
Dense Actionscript Obfuscation
No Actionscript Line Limit
Available for Windows & Mac OSX
Download SWF Encrypt 6.0 trial
Steps:
1.Visit Amayeta promotional offers page, enter your details in the registration form available in that page, select the platform as 'Windows'  (See the screenshot below) and click 'Generate Free 4.x License' button.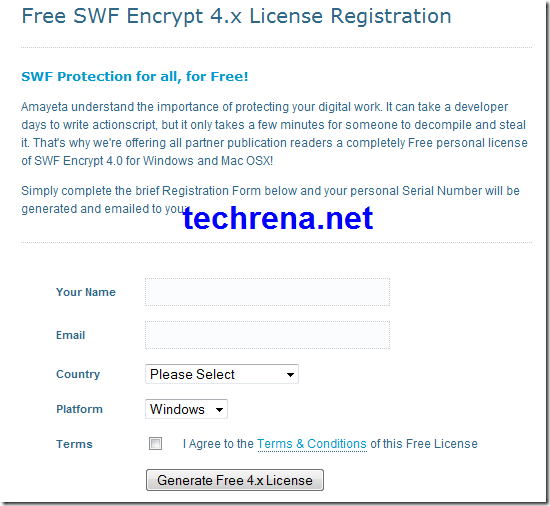 2.Now you will see your free SWF Encrypt 4.x License Registration serial (see the screenshot).Note down or copy the serial number and store it in a safe place for future reference.Then click on the link "Click Here to Download SWF Encrypt 4.x" just below your serial number.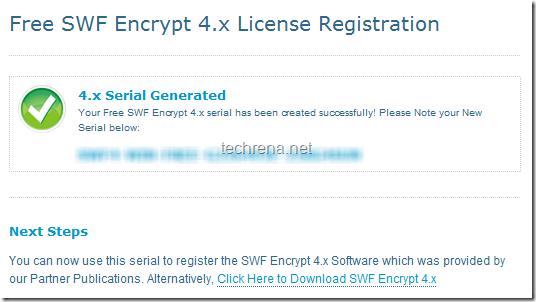 3.You'll be now taken to download page, where you can see all variants of SWF Encrypt 4.0 version (SWF Encrypt 4.x in general).Download any version for example, you can download SWF Encrypt 4.0.06 from this direct link.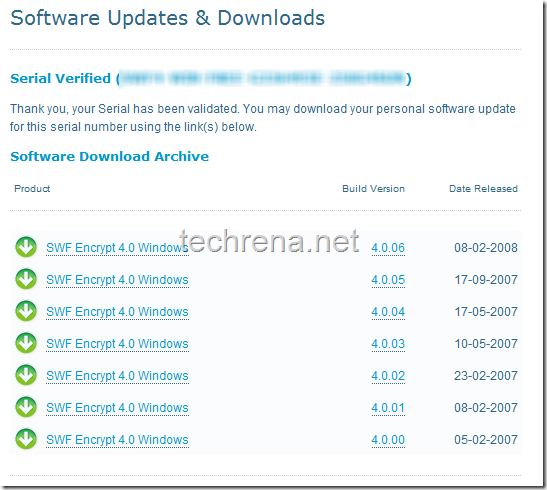 4.Install the downloaded file and enter the license key you have got.Enjoy the software !!