With the release of the Rupee symbol (`), everyone in India is excited and curious of how to use this new symbol. Well, here we are suggesting a unique way of how to type this new symbol using your keyboard.
With the release of the Rupee font by Foradian Technologies, it is easily possible to type the new symbol in your computer.
Follow the simple steps below:
Step 1: Download the Rupee font from the link below:
Download: Rupee Font Version 2
Size: 60KB
Step 2: Copy the Rupee_Foradian.ttf file from the location you have saved.
Step 3: Go to Control Panel with non category view. Find Fonts, right click and paste. The font gets installed automatically.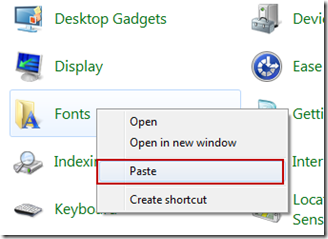 Step 4: Now you can use the '~' key which is in the left of '1' key to type the font. First, whenever you want to type the Rupee symbol, change the font to Rupee Foradian and press the '~' key without shift.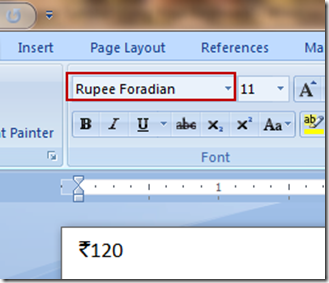 After typing the symbol, you can change the font to the normal one. We are hoping that this symbol is included in the keyboard soon. Hope you have got to know how to type it now at least for the time being.