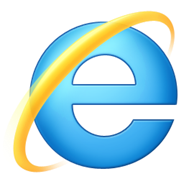 Recently I have downloaded and installed Internet Explorer 9 beta on my laptop to see what Microsoft is up to with their new browser. But since then I had problem while opening some programs like Windows Live Writer (it is the older version of WLW of course), which was getting crashed even before it could start. I was quite sure that the IE 9 could be the culprit and in fact an article at Windows support knowledge base suggested me that I was right. Ok, all I need to do is to uninstall the Internet Explorer 9 from my PC. I followed the usual routine: Control Panel > Programs> and clicked Turn Windows features on or off.
But I was rather surprised to see that there's no Internet Explorer in the list !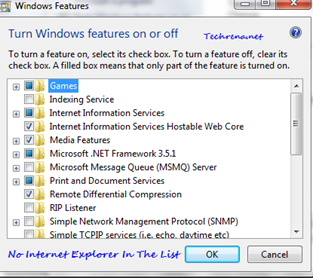 The fact is that when you choose to install Internet Explorer 9 beta, it's going to be installed as an windows update. So if you want to uninstall this program, you need to uninstall from the installed windows updates list.
Steps:
1. Go to Control Panel > Programs > Click "Uninstall a program".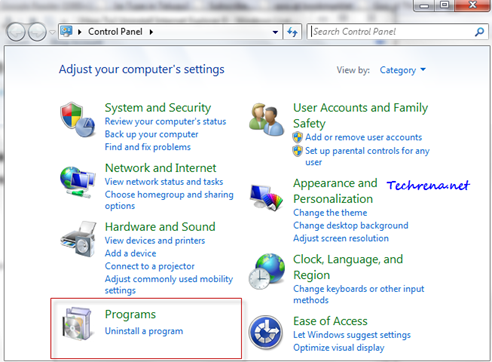 2. And yes, you don't find it under the installed programs list. Click on "View installed updates" link.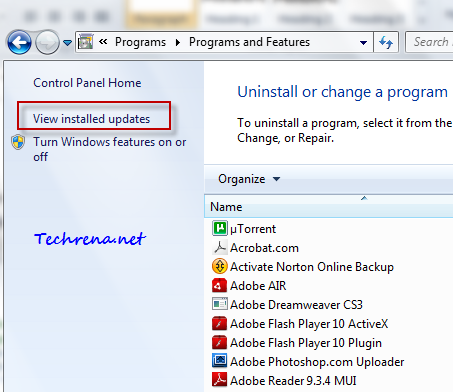 3. Now search for "internet explorer" in the installed updates list.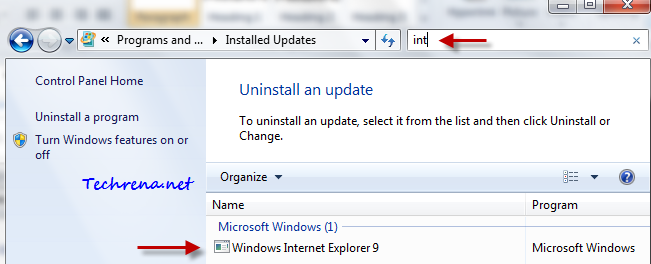 4. Just right-click and choose "uninstall" and accept the confirmation.

Just restart the computer once the uninstallation is over and there you go, you have Internet Explorer 8 back on your PC instead of Internet Explorer 9.
This marks our 500th post at Techrena.net. To receive the updates from our site subscribe to Techrena's RSS feeds via email.