Google Kills SearchWiki, Adds Stars For Customized Search:
Google has rolled out new "Starred results" in Google search results, killing its previous "SearchWiki".
This feature will be available to all the users in the coming few days, according to a blog post on Official Google blog.
Google has been offering personalized search via SearchWiki, which the search engine giant thought should be replaced by much simpler "Starring the results"
How This Works?
Google Bookmarks actually allow you to bookmark the sites right from the search results.Just go to search for anything you want in Google,
Find the small white star logo on the extreme right after the every search result listing, click on any result that you liked or what to bookmark to save it.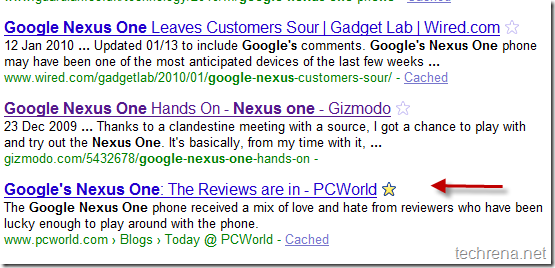 Now that you have saved the result page in your Google bookmarks using star, next time when you search for the same query, you would see the results like this: