82nd Annual Academy Awards, March 7th, 2010
Here comes the biggest event of Hollywood (or may be the biggest event of world cinema), March 7, 2010 brings yet another evening filled with the most wonderful actors & actresses around the globe, and the lovely Oscar Red carpet.
The 82nd annual academy awards ceremony is going to start in few hours at 3PM ET (6PM PT) at the Kodak Theatre in Hollywood, Los Angeles, California..The most interesting battle in this years Oscars event would be in the best picture category where 10 films are competing for the best movie made in 2009 (Avatar, The Blind Side, District 9, An Education, The Hurt Locker, Inglourious Basterds, Precious, A Serious Man, Up, Up in the Air).
And another category of interest is Best direction category (nominees: Avatar, The Hurt Locker, Inglourious Basterds, Up in the Air, Precious) where Avtar director James Cameroon and his ex-wife , Hurt Locker director Kathryn Bigelow are competing for the award.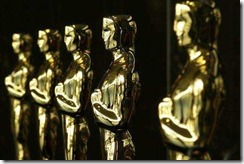 If you are way from home for some reasons, but don't want to miss the live actions of Oscars 2010 and Oscars 2010 Red carpet online, here is the embedded player that broadcasts the event live (via livestreaming.com).
The live feeding will start from 6PM EST (3 PM PST) on March 7, 2010.You can also try the alternative links given below the player.
Watch LIVE Action- The Red Carpet Coverage:
Alternative Links:
Oscars official website Red Carpet live coverage (ABC) [Update: Link expired]
Livestream.com official Oscars live feed
Apart from these, AP is partnering with Facebook to bring live webcast to Facebook users.
MTV is doing their bit by spoofing the Oscars event.( I guess you may watch it during the breaks 🙂 )
Click Here to Subscribe to our RSS Feeds for Latest Updates