Striker, the latest Bollywood (Hindi) movie produced by the Indian Film Company in association with Studio 18, becomes the first ever Bollywood movie to have its World Premiere on YouTube.The movie was released on February 5, 2010.
One of the partners in the movie productions, Studio 18 has announced earlier that the movie will have international premiere on YouTube.The movie is made available to all the viewers world-wide except in India, where it's having theatrical release.The movie is available for free to all the Non-US internet surfers, however US viewers will have to watch it on a rental basis.
The movie, starring Siddarth in the lead role  is available via Studio 18 official YouTube account: [http://www.youtube.com/watch?v=J5f-jUpUp8o]
Well, the full movie video in YouTube was taken off from online yesterday after they had experienced some technical glitches but finally managed to get back it online only on the next day (6th Feb 2010).All though the reviews aren't really good, it's certainly a thrilling experience to watch the DVD quality version of the  just released movie in YouTube like I did.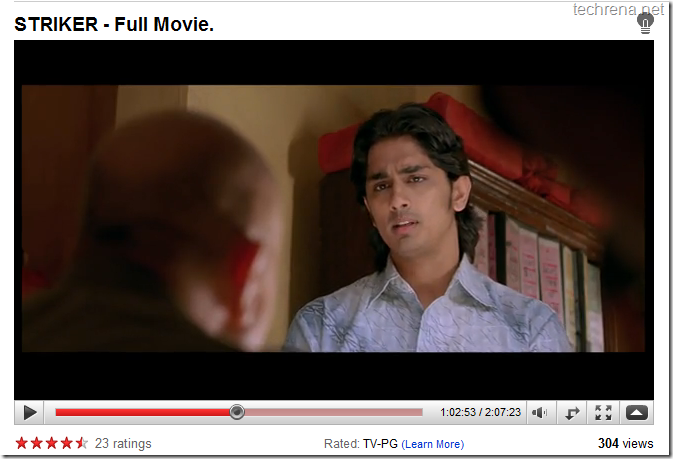 And the guys in India, I'm sure lot of you guys know the trick to to watch it, right? Anyway its really something new that the producers of the movie has tried and it's worth appreciable and I'm sure there are lot of movies to follow this.
The movie is released in Indian theaters in Hindi and in Telugu (dubbed version) on Feb 5, 2010.
Studio 18 Official channel:http://www.youtube.com/user/studio18
Now IPL 3 would be the next biggest thing that I'd love to watch LIVE.