These are the days where many websites (even prestigious ones) like FMS (see my post about FMS hack) are getting hacked by malicious parties.These hackers/spammers penetrate into the site and insert spammy or dangerous stuff.Many a times it may not appear to the normal users of the website.But when you do a Google search of the website, it may appear like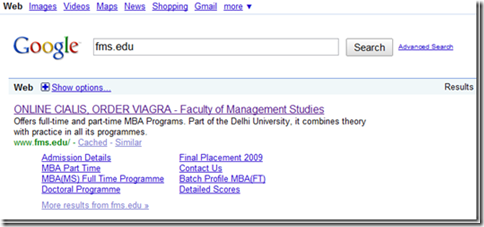 Thanks to Google Webmaster Tools(GWT), Fetch as Googlebot feature gives a breather to the webmasters.Fetch as Googlebot fetches any webpage of your site as it appears to the Googlebot.
Just login to Webmaster Tools, .Click on Fetch as Googlebot under "Labs" section inside your website profile dashboard.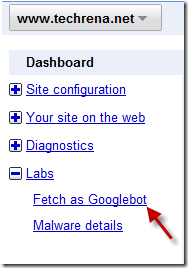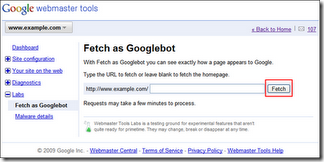 Now enter URL of any particular page which you want to fetch as a Googlebot or just leave it as blank to fetch the Homepage of your site.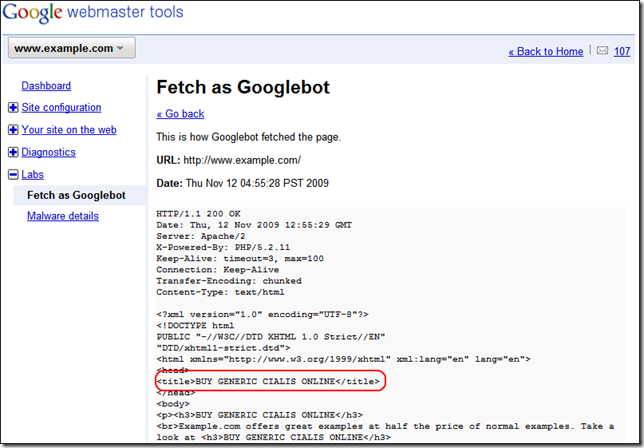 There you go!! There's the spammy content that's being injected.GWT made this easier for you through 'Fetch as Googlebot' option.This confirms that the site has been hacked, the next step is to contact your server administrator or your hosting provider to take further actions.
Illustrative Images via Google Webmaster Central Blog post.