YouTube had made a deal with the Indian Premier League (IPL) organizers that they would be telecasting the IPL season 3 cricket matches live. This deal made internet user fans of IPL to celebrate.
But the dreams came breaking down soon as the IPL season 3 starts. The YouTube site showed error and stopped broadcasting the matches live within few seconds of the opening ceremony.

Here are the screen shots of the YouTube page. I was disappointed and had to stick to the Television for the match.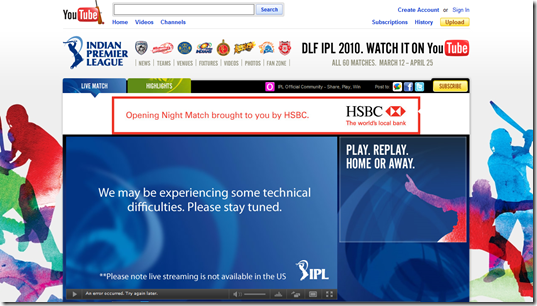 I felt pity for the ILP fans who don't have Cable TVs and who were hoping to watch IPL series Online.
I guess that the error was due to traffic overload. But soon I was able to see the Match Online. Here is the Toss between the two teams shown. But there was mismatch with the audio and the video.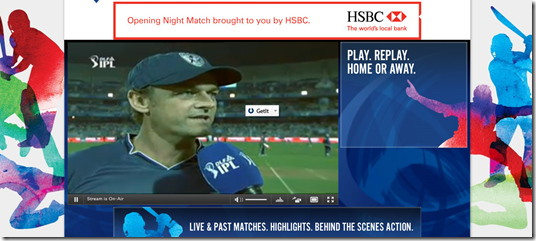 Even if the live telecast did not work well you can come later to watch the match highlights. I hope the highlight matches will be working fine.
If you are a real IPL fan and want to watch the match live, book an IPL ticket. Its easy, you can book it online. Click here to Book IPL Tickets Online. For booking the tickets, you can see the IPL schedule here.
If you want to watch the IPL matches live or highlights then go to the link below: