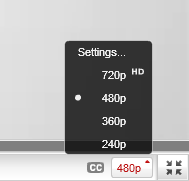 YouTube lovers on slower internet connection are very much disappointed by a recently changed settings that went into live in the video sharing site. The new settings (known as Auto HD) force the video to re-buffer from the beginning when you switch to full screen mode when watching a video. Just imagine a situation where you load a full video in normal mode in 360 pixels resolution. Now you wanted to watch it in full screen, the video switches from 360p to 480p automatically and starts buffering from the starting point again! Very annoying, isn't it? Not so much when you are on a high speed internet connection, but if you are on a slow connection, you have every reason to feel so. Though YouTube doesn't really offer any fix for this, we have few tricks which can solve this issue for you.
Method-1: Changing Settings In Your YouTube Account
Click on the "Settings.." link found atop when you click on the video resolution (240p, 360p etc.) button.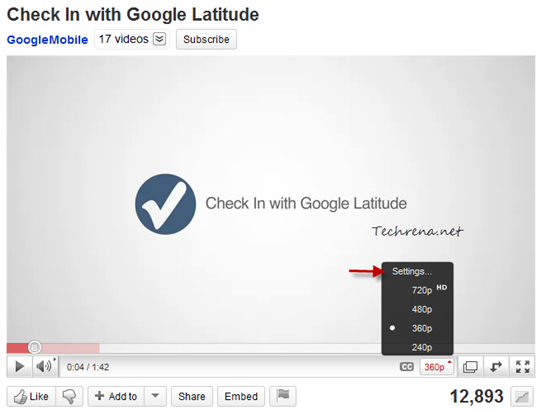 If you are already having an YouTube account, sign in to the account and go to your YouTube account settings page, where you'll find settings for "Video Playback Quality". Choose the first option "I have a slow connection. Never play higher-quality video." and click the "Save Changes" button at the bottom of the page.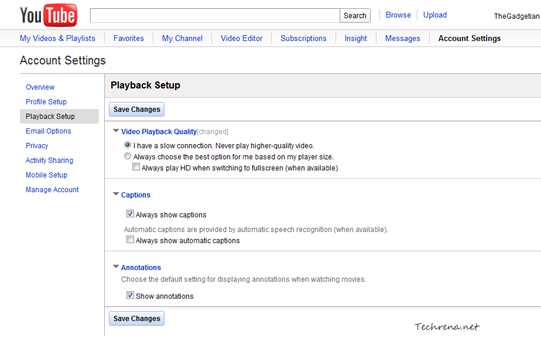 Now, videos will never get into the higher resolution mode when you switch to the full screen mode. On the downside, this method only works when you play the videos while you are logged into your YouTube account.
Method-2: Using GreaseMonkey Script
Install GreaseMonkey add-on for Firefox and restart your browser. If you are on Google Chrome you need not install any extension.
Install this GreaseMonkey script (YouTube Auto Buffer & Auto HD & Remove Ads) in your Firefox or Chrome browsers and it will take care of the rest. Now test the script by playing and switching any YouTube video into full screen. The problem should have been fixed now!