The new Windows 7 has an enhanced security feature. The Product Key which you enter while installing is not enough to activate Windows 7. You need to activate the key you have entered online within 30 days of the installation otherwise it will stop working.
So if you have installed Windows 7, then you need to activate Windows 7 online. This is applicable to all the editions of Windows 7 namely Starter, Home, Professional, Ultimate edition respectively.
Actually this activation process is done automatically whenever you are online. But if you had selected not to do so during installation you need to do it manually. You need not worry if you have a valid key. Just follow the simple steps below.
Step 1: Click on Start. In the Start Menu Right Click on Computer. Select Properties.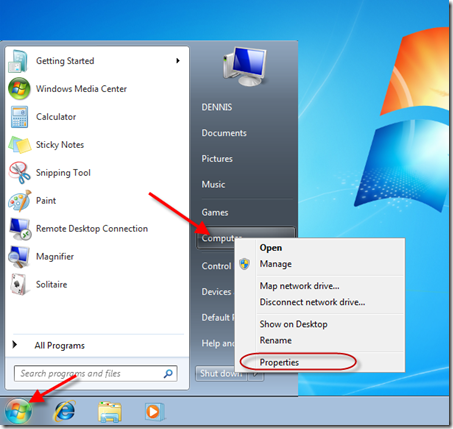 Step 2: In the System Properties Window, Click on Activate Windows now.

Step 3: In the Windows Activation window, Click on Activate Windows online now.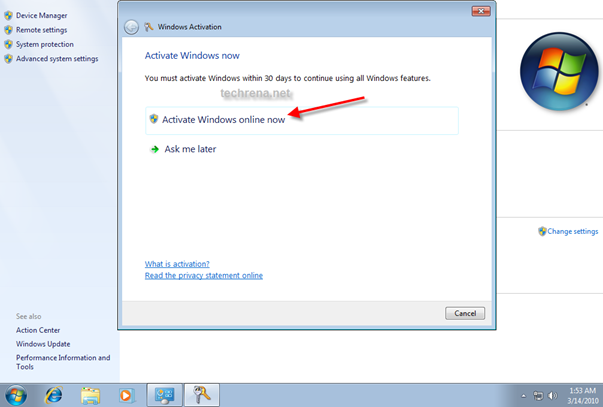 Step 4: If you had not entered the Product Key during Installation, it will ask for your key. Enter the key. Check if its correct. Now it will verify your key online and if your Product Key is valid it will show the success window.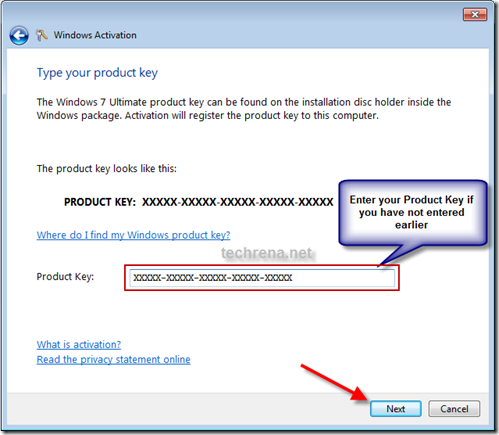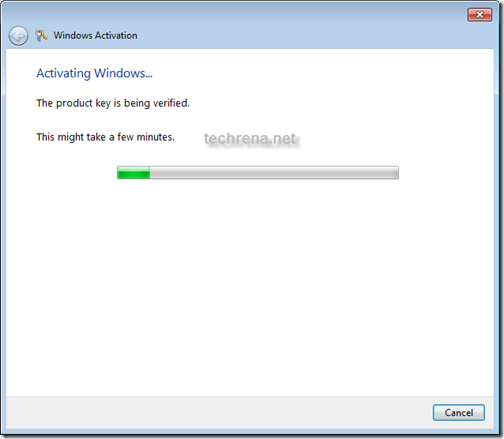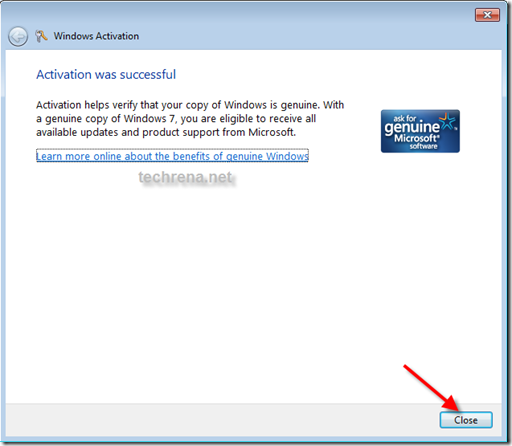 Now you can see the Windows Genuine Logo in you System Properties window.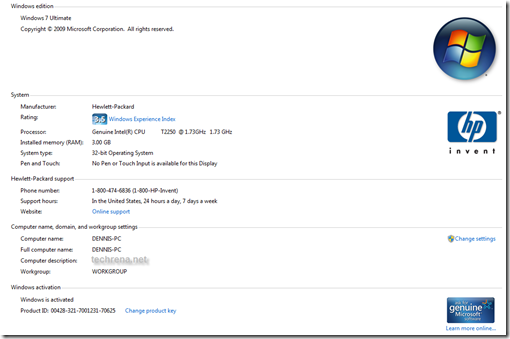 If you want to see the date of expiry of your Windows 7 then Press Start + R and type winver and press Enter. You can see the Version, Build and the Expiry Information. If your Windows is a full version then no expiry date will be present.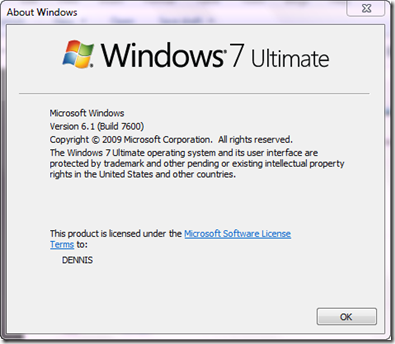 You may find the below posts interesting: