This is very basic, easy and straight forward Windows 7 tutorial, intended for the Windows 7 beginners.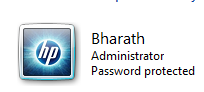 You might have noticed that whenever you go to Start Menu or Welcome or logon screen of your Windows 7 PC, you will be shown with some thumbnail picture next to your Windows user account. Windows randomly chooses the account profile picture for you which you can change anytime though. Just follow the below steps to quickly change your user account picture in Windows 7.
1. Click Start Menu and click on your user account profile at the top.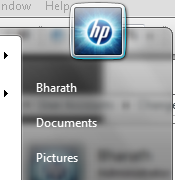 2. It will open the User account manager under control panel. Find and click on "Change your picture" link in this window.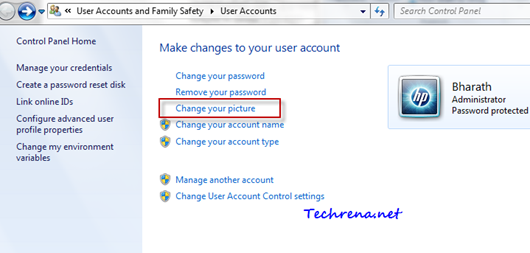 3. You will now be asked to choose your account picture. You can either select one from the handful of preloaded images listed there or you may also browse your computer for more pictures. Click on "Browser for more pictures.." link at the bottom of the window to select a picture from your computer.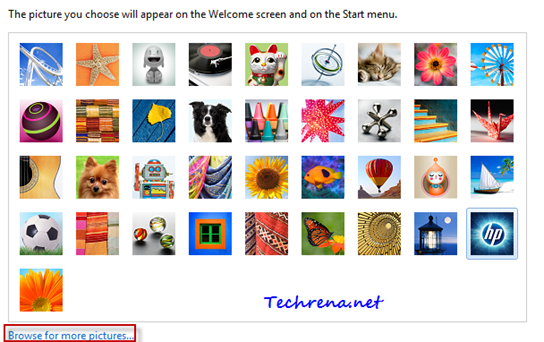 4. Click on change picture to finish the process and you are done with changing your user account picture.
Although this tutorial is written keeping Windows 7 in mind, the procedure still remains the same for older versions of Windows like Windows Vista and Windows XP.