Device Doctor is a great free software, that automatically searches and downloads any driver updates in your system.
I have downloaded and installed the application on my Windows 7 laptop and it did it's job perfectly it has searched and found as many as 9 driver updates (I never knew that there are updates available for all those drivers until I did this search !).
This is one great free software that any PC user with an active internet connection should install.Out  of date drivers could not only slowdown the system performance, but they may also result in unexpected behaviour.These are particularly true in the case of important hardware device drivers such as Ethernet card drivers, video card (or graphics card), sound drivers etc.Sometimes you may see the error messages like "This device cannot start. (Code 10)" or "This device is not working properly because Windows cannot load the drivers required for this device. (Code 31)" etc.
So the ultimate solution for this is to update your drivers regularly.The Device Doctor does this so perfectly for you.
Device Doctor: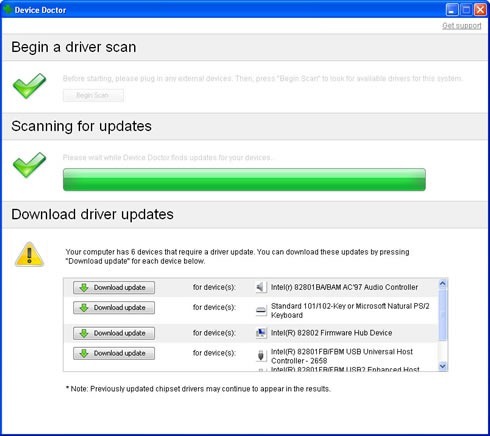 Just download and install this small application in your Windows system and let if automatically search and download the driver updates for you.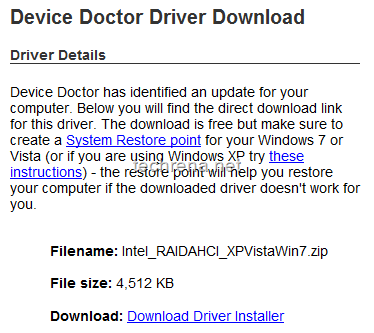 Device Doctor supports all versions of Windows: Windows XP, Windows Vista & Windows 7 both 32 bit and 64 bit versions.
Download Device Doctor (6.90 MB)