Plants vs. Zombies have created record in sales during the introductory period. It has been reported that in 9 Days $1 Million revenue has been collected from this game in Sales. Apple's App Store have not sold any application as many as the Plants vs. Zombies Game for iPhone.
The game is published by PopCam Games.  And according the publisher, the $2.99 mobile zombie-zapper is selling over 300,000 copies in just nine days. This is a new record for the App Store.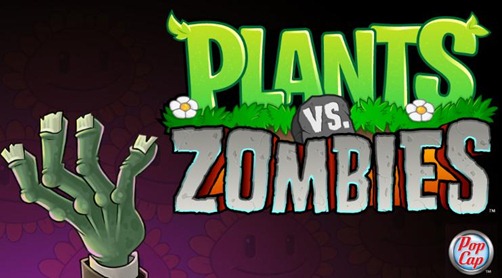 Plants vs. Zombies is the latest major franchise of PopCam to make the jump to iPhone and iPhone has a great adaptation of the game. It is said that this popular computer game is even more fun on the smaller touch screen.
With the increasing popularity of the game, there also increases the piracy. If you search for free download for Plants vs. Zombies Games for iPhone in the internet, you can see many sites offering free download. And we have verified that most of the sites are fake and spam sites. So, please keep in this mind and go to the official site for Buying the game. This game cost you only $2.99.
To buy and download the game Click here.