Hewlett-Packard (HP), the world's largest personal computer maker, has just announced the launch of their new HP Swing motion sensor gaming controller in India.Swing will allow uses to play action games on their PC by detecting the player's body movements much like Nintendo Wii.The player needs to move as per the game instead of the usual way of just pressing the buttons.
HP Swing can be used to play lifelike action sports games like tennis, pool and bowling.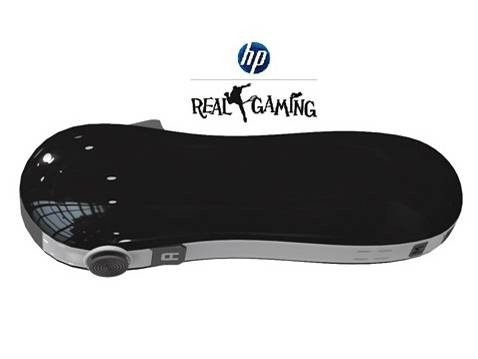 HP Swing will only be bundled with HP Pavilion desktop PCs.The device is coming together with seven games.The device has inbuilt CUDA technology which offers enhanced viewing experience for the users.
HP Swing is only available with HP Pavilion Desktop PCs stating from Rs.29,900.
Gaming market in India is almost confined to PCs.Not too many would have heard about the likes of PlayStations or Xbox.Never the less, this is a good move by HP, we have to wait and see how it will be received by the PC game lovers in India..