LG Electronics (LG) has officially launched its new LG Mini (LG GD880), a pocket-size communication hub that maximizes the mobile web experience.
LG Mini is a 3.2-inch full touchscreen phone. This is the first phone to use LG's HTML 5-compatible Phantom Browser, which offers a much faster and more stable internet experience. Mini also includes special internet applications and social network connection features that make keeping in touch with online friends easier than ever.
As the first HTML 5-compatible feature phone, Mini fully supports Google's Latitude, Gmail, Calendar, Google Maps and Google Buzz services, with the same functionality and speed as on a desktop PC.
LG Mini also offers push email, 5.0 megapixel camera, Wi-Fi, A-GPS, FM radio and 7.2 Mbps HDSPA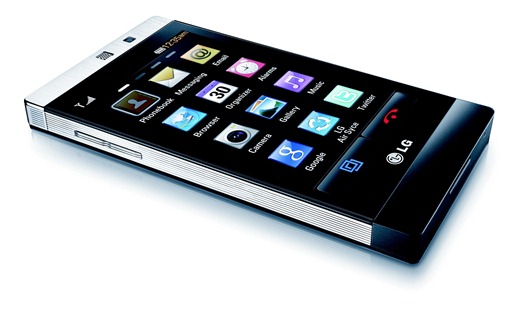 The LG Mini will be available in April starting in Europe followed by other regions. The prices will differ from country-to-country.
Full Phone Specification Visit: