S3370 is Samsung's new entry-level touchscreen phone. Samsung will soon launch this new affordable touchscreen phone as the FCC has already approved it recently.
This handset is not a Corby family and will be released differently in a new category. As this handset is not yet announced we are not aware of its real feature.
Some of the known features are TouchWiz UI 2.8 inch QVGA touchscreen, Bluetooth and one main camera on is back. There are speculations that 3G will also be included in this phone.
Some of the available photos of  Samsung S3370 are given below: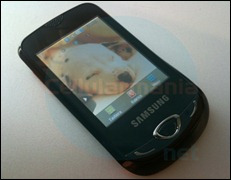 There are no official announcements from Samsung for the release yet. The cost of the handset will be 99 Euros(Around 140$ USD) at maximum.
Source: cellularmania.net