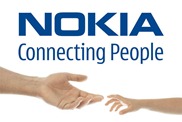 Nokia has announced the availability of Nokia 5230 Nuron in USA through T-Mobile 3G.
The phone comes with great features like 3.2" inch touchscreen, pre-loaded Ovi Maps that offers free turn-by-turn navigation.In fact, Nokia Nuron is the first carrier-supported phone to be released with pre-loaded with free Ovi maps.
Review: Of course, like many of the recent phones from Nokia, this one also is modeled after Nokia 5800.The differences are , no Wi-Fi and just a 2 Megapixel camera in case of Nuron.No inclusion of these features mean a heavy price drop for Nokia Nuron, priced at $180.The 3G phone is worth a buy for it's affordable price with 3G, touchscreen, A-GPS etc.
Nokia 5230 Nuron Picture: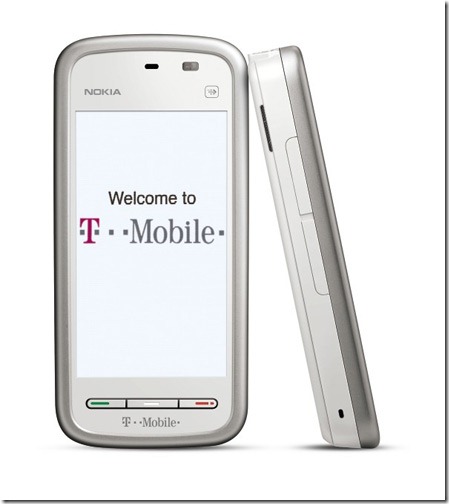 Nokia 5230 Nuron Full Specifications/Features
Display
Size: 3.2 inch,
Up to 16.7 million colours,
Full touchscreen display
Camera
2 megapixel
3x digital zoom
CMOS sensor
Dedicated camera key
Video Recording
– U to 640 x 480 pixels and up to 30 fps (TV high quality),

up to 640 x 352 pixels and up to 30 fps (widescreen quality),

up to 320 x 240 pixels and up to 30 fps/15 fps (email high/normal quality),

up to 176 x 144 and up to 15 fps (sharing quality)
– Up to 4x digital zoom

Formats: MP4, 3GP, MPEG4-SP & AVC, WMV9

Music
3.5 mm stereo headphone plug, Dedicated music keys, Nokia Music, formats: MP3, MP4, AAC, eAAC+, WMA
Video Playback
Supported file formats:
MPEG4-SP playback 30fps VGA, MPEG4-AVC playback 30fps QVGA, WMV9 playback 30fps QVGA, MPEG4-SP playback 30 fps nHD
Memory
4GB microSD memory card in-box, expandable up to 16 GB

70 MB internal dynamic memory

Connectors
Micro-USB connector, USB 2.0 high speed, 3.5 mm Nokia AV connector
Messaging
MMS, SMS, Email, Nokia Xpress audio messaging
Browsing/ Network
GPRS/EGPRS/EDGE 177/296 kbps (DL/UL), WCDMA 384/384 kbps (UL/DL)
3G: HSDPA Cat 6, Upto 3.6 Mbps
Software
S60, 5th Edition, Symbian OS version 9.4, FOTA (Firmware update Over The Air)
Applications
JavaTM MIDP 2.0
Flash Lite 3.0
Ovi Maps 3.0
Nokia Music
Navigation
Integrated A-GPS, Ovi Maps 3.0 application
Price:
The price of Nokia 5230 Nuron is : $179.99 (U.S)
Price in India : Rs. 8,200 Approx.
You may also checkout our coverage of Nokia's recent phones:
The phone would be available from end of March 2010 according to Nokia online store.
What do you feel about this phone? Let's know through comments..