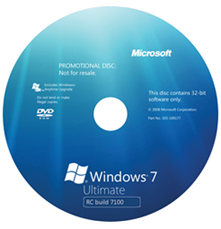 Last week, Microsoft has released the Windows 7 Service Pack 1 final RTM for the Windows 7 users. It can either be downloaded manually from the Microsoft official website or users can also opt also for automatic installation via Windows Update. However, if you can't afford to use your network bandwidth to download the SP1 update files, you might want a way around to get the Service Pack 1 using traditional methods. For the same purpose, Microsoft is now providing a free Windows 7 SP1 DVDs for the users in Canada and the United States. If you stay in US or Canada, you can follow the following steps to order Windows 7 SP1 physical media DVDs.
1. Open this link and choose you country and click the "Continue" button.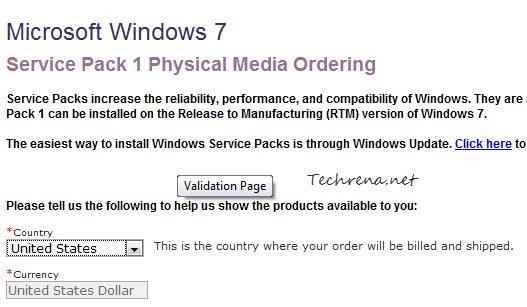 2. Choose the language of the Windows 7 SP1 installation and click Add To Cart.

As you can see, the DVD is free of charge ($0.00).
Click the Checkout button in the next step and enter your shipment address to where you want the DVD to be delivered. And please note that there's no option to use PayPal for checking out.
Note:
# A customer can order only 1 copy of the physical media DVD.
# Even though the DVD is offered for free, there are shipment and handling charges around $6.