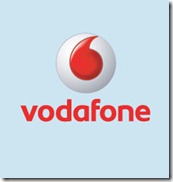 Vodafone Essar India (earlier known as Hutchison Essar) has just announced that it's newly launched mobile application store has crossed 10000 downloads.According to Vodafone, the app store service has been operational since Feb 15, 2010.
In an announcement dated 5th March 2010, the company has announced that the app store was initially launched on 15th February 2010, without any promotion or media release.Now after receiving relatively good number of downloads (10k downloads in 22 days), Vodafone has decided to reveal the world about the existence of its app store service in India.
The application store is available to customers through data enabled handsets. Customers can send a message APP to 111 (toll free) and also access the store through the portal Vodafone live! by clicking a link on the home page. Over 15% of applications are available free of charge while the majority of paid applications are priced in the range of Rs. 5 to Rs. 30.
So as you can see in the above excerpt, to access the app store, the users can simply type APP and send a message to 111 (toll free Vodafone no).The store has over 800 applications in the categories: Entertainment, Utility, Finance, Social Networking, Games, etc. consisting of both Indian and international apps as well.You can explore all the free available apps (around 15%) before you can buy paid applications which costs you from Rs 5  to Rs 30.