Apple has quietly released the next version of their popular browser Safari 5, at the WWDC 2010 along where we had seen the official announcement of iPhone 4 . The main new features in Safari 5 include HTML5 support and the extensions on the lines of Firefox and Chrome.
New features:
1.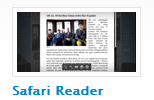 Safari Reader:
Click on the Reader icon at the end of the address bar to view the clutter-free page without annoying page elements. (I have no idea why Reader icon appears only for certain pages)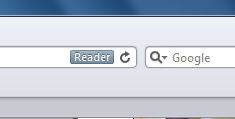 2.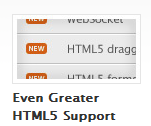 Greater HTML5 support:
Safari 5 supports host of new HTML5 features like Geolocation, full screen HTML5 video, WebSocket, EventSource, HTML 5 validation and Ruby.
3.

Better Performance:
Safari 5 features faster Nitro Engine, DNS prefetching and improved caching helps to load sites faster and
4.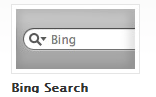 Bing search:
In addition to Google and Yahoo search, Safari 5 adds built-in Bing search
5.

Safari Developer Program:
Safari 5 is coming with new Safari Developer Program through which developers can build extensions using HTML5, CSS3, and JavaScript.
Other features:
Smarter Address Filed, Tab settings, search history with date, top sites/History button, private browsing icon, DNS prefetching, improved page caching, XSS Auditor, improved JavaScript support.
System Requirements:
– Mac OS X 10.5.8 / 10.6.2 / 10.6.3
– Windows XP, Vista and Windows 7