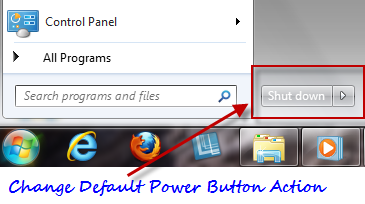 In Windows 7 and Windows Vista, when you open the start menu, you can find the power button being displayed at the bottom of the start menu. This has been placed at the similar position where you find "Log Off" and "Turn off Computer" buttons in Windows XP. By default this power button will have "Shit down" option for Windows 7 and "Sleep" option in case of Windows Vista. But according to your usage and need, you can change the default action for this power button. This article explains you how to change the default action for this power button, with reference to Windows 7 (also works on Windows Vista).
Steps:
1. Right click on the Task bar and choose "Properties".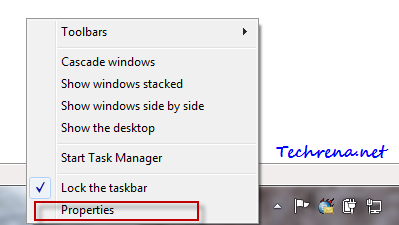 2. Click on "Start Menu" tab in the Taskbar and Start Menu Properties Window

3. Choose your desired action for the power button from the dropdown menu. You can choose an action from the following:
Shut down, Switch User, Log Off, Lock, Restart, Hibernate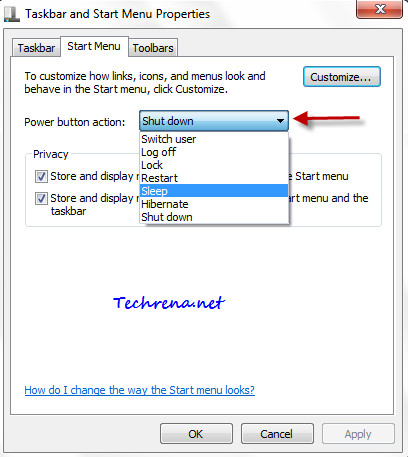 4. Click on "Apply" to save the settings and click "OK" to close the window. Go and check back the Start Menu, the action for the power button should have changed to what you chose in the previous step.