Windows alerts users in the form of various prompts including various confirmation dialogs. These are actually pretty much handy in making sure that you are performing the action that you are actually intended to do. Delete confirmation dialog box is one such prompt, asking you to confirm that you really want to delete that particular file.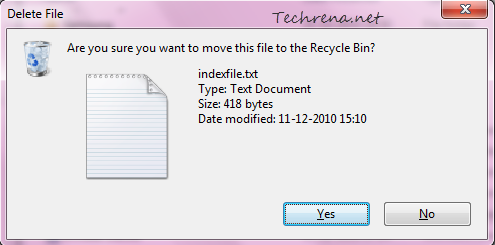 Though highly useful, sometimes when you are deleting a large set of files, these dialogs could annoy you and you might want to disable them till you complete the task. Here's what you need to do to disable the delete confirmation dialogs on your Windows 7 or Windows Vista based PC.
Steps:
1. Right-click on the "Recycle Bin" icon on your desktop and choose "Properties".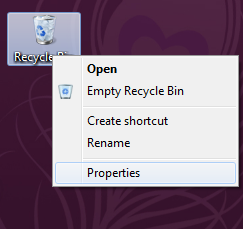 2. In the Recycle Bin Properties window, you will see this option: "Display delete confirmation dialog".

Just uncheck this option and click OK to apply the settings.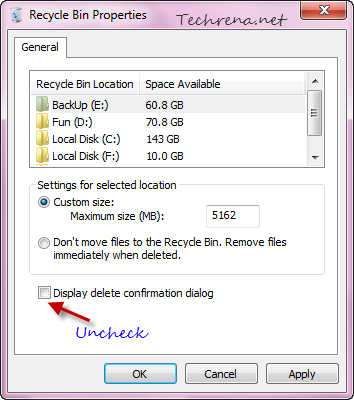 That is all you need to do. You will not be shown the delete confirmation dialogs anymore. But I strongly advise you to change this settings only if you are desperate to get rid of these prompts for a while.