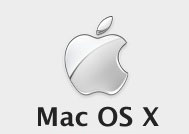 Apple Mac OS X 10.6.5 is now available for download. The users can download the fifth maintenance update for Snow Leopard using native Software Update feature available from the Apple menu. The update fixes a wider number of issues reported since the launch of Mac OS X 10.6.4 in June 2010.
The updates contains as many as 25 major general fixes and improvements (plus tons of minor fixes) for several issues found in the earlier version of Mac OS X. Here are the some of the fixes and improvements issued in the Mac OS X v10.6.5 update:
– Improve reliability with Microsoft Exchange servers
– Address stability and performance of graphics applications and games
– Resolve a delay between print jobs
– Address a printing issue for some HP printers connected to an AirPort Extreme
– Address an issue where dragging an item from a stack causes the Dock to not automatically hide
– Resolve an issue with Wikipedia information not displaying correctly in Dictionary
– Improved performance of MainStage on certain Mac systems
– Resolves a VoiceOver issue when browsing some web sites with Safari 5
– Improved reliability of Ethernet connections.
In addition to the above updates, Apple has also announced the release of Security Update 2010-007 for users using the Mac OS X 10.5 Leopard. Direct download links for all the above said updates added below.
Download:
Mac OS X version 10.6.5 Update – Size: 644.48 MB
Mac OS X version 10.6.5 Update (Combo) – Size: 977.21 MB
Mac OS X Server version 10.6.5 Update – Size: 858.02 MB
Mac OS X Server version 10.6.5 Update (Combo) –- Size: 1.12 GB
Security Update 2010-007:       Leopard Client – 240.74 MB                         Leopard Server – 448.1 MB