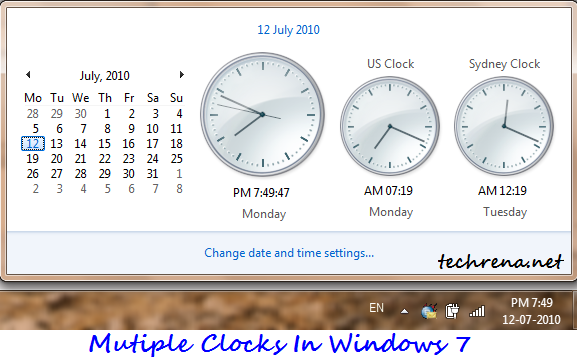 Windows by default shows one clock next to the calendar, based on your location in the world. Sometime you might want to see the what's the time in your best pal's place located somewhere in other part of the globe. This tutorial explains how you can show multiple or additional taskbar Windows clocks.
Steps:
1. Open the Windows calendar by, click on "Change date and time settings..".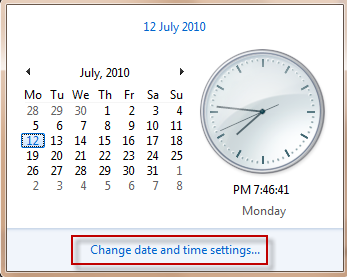 2. Under date and time settings, click on "Additional Clocks" tab. Here you can select one or more additional clocks from different cities across the world. You can also name the clocks as you would want them to be.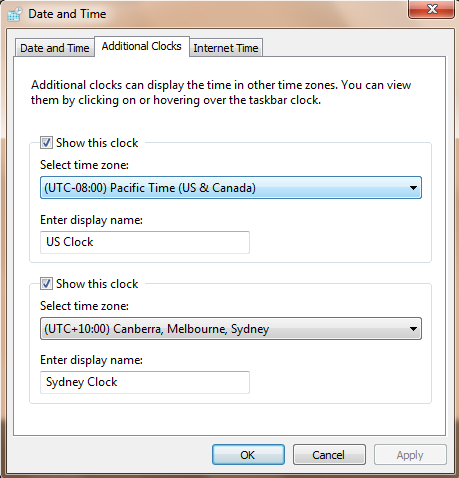 3. Click OK and close the window. Now you can see the additional clocks popping up when you click on the date and time area in your Windows taskbar.
That's it. Please note that this tutorial also applies to Windows Vista.Find out for more how-to tutorials from us on Windows 7, or subscribe to our RSS feeds via email.