Amazon has just launched a new Kindle Cloud Reader, a tit-for-tat webapp for the Apple's policy changes to its iTunes App Store, saying that it would be charging 30 p.c of the revenue of every purchase that was made within the app (called in-app purchases). When other popular eBook reader companies like Kobo and Barnes & Noble's NOOK had to disable the in-app purchases of eBooks and other subscriptions in order to comply with the Apple's policies, Amazon has found a new workaround to the problem. Using the web based Kindle Cloud Reader users can shop, read and download the subscriptions from the Amazon's Kindle Store.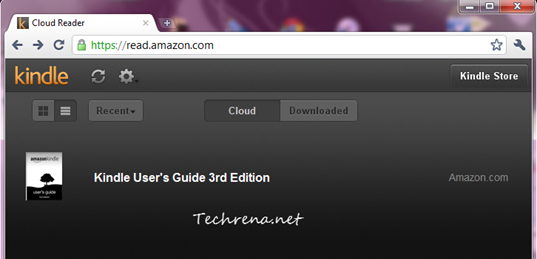 The website is optimized for viewing on iPad (and we know why!) and currently supports Chrome and Safari on your PC, Linux or Mac. It will soon be available for iPhone as well.
How To Use Amazon Kindle Cloud Reader:
If you are using any of the above mentioned browsers, just type http://read.amazon.com in your browser and you will be prompted to install a small plugin to be able to run the web version smoothly. One good thing about the Kindle Cloud Reader is that it can enable HTML5 powered offline reading for all of your Kindle subscriptions. Of course, if you are on a PC, having the standalone Amazon Kindle application is always a better option but then we always want more choices, don't we?
Kindle Cloud webapp may not be as good as the iPad native app but do we still need to complain having known the fact that it was just created solely for the purpose of getting around the Apple's App Store rules?
[More at: Amazon]