Comodo Dragon Internet Browser: One More Chromium Browser


Comodo Dragon is a Chromium technology based free browser set to offer fast and safer browsing experience to the internet users.
Comodo Dragon, of course has similarity with Google Chrome as it's also based on Chromium technology.But it doesn't support Chore extensions, make a note of it.
Features:
Improved Privacy over Chromium
Easy SSL Certificate Identification
Fast Website Access
Greater Stability and Less Memory Bloat
Incognito Mode Stops Cookies, Improves Privacy
Very easy to switch from your Browser to the Dragon
Has privacy enhancements that surpass those in Chromium's technology
Has Domain Validation technology that identifies and segregates superior SSL certificates from inferior ones
Stops cookies and other Web spies
Prevents all Browser download tracking to ensure your privacy
We have downloaded and checked the latest version 1.0.0.5.Here are the screen shots of the browser: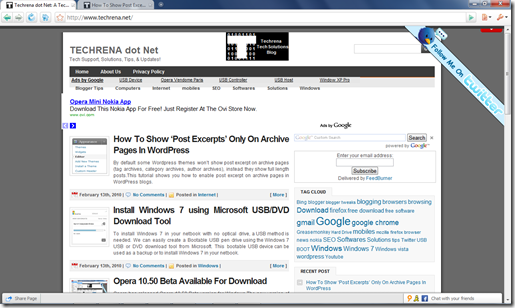 The installation file size (DragonSetup.exe) is larger than most  of the browsers (Opera – 9.5 MB, Firefox – 8 MB, Chrome- 12 MB) except Safari (28.3 MB).
If you are fine with Chrome, it's ok.But if you want to have one just another browser like Google Chrome, just grab the Comodo browser from the below link.
DOWNLOAD:
Comodo Dragon Internet Browser(version 1.0.0.5)