Faculty of Management Studies, FMS a Delhi B-School website has been compromised by some hackers couple of days ago, since then a Google Search for FMS or fms.edu yielding weird result as shown in the below screen shot.
There has been an official statement from the management of FMS, as seen in Times Of India website.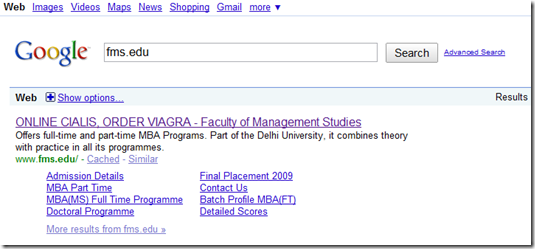 Below is the screen shot of Google's cache of fms.edu as seen on Nov 5.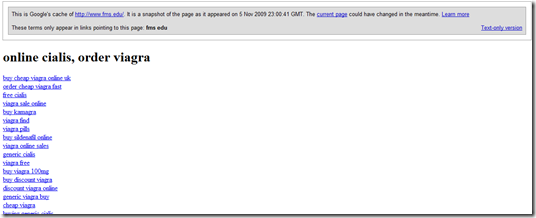 The site may have compromised around Nov 4-5, but since Google updates their index on a weekly basis we are still seeing the weird "Online Cialis, Oder Viagra" string in the search result snippet.
Thankfully, no damage has been done to the website.
This clearly signifies the need for the educational or such other institutions (both govt. and private) to have a serious thought abut security of their websites and important private data that they store through them.