Firefox 4.0 Beta 1 Screenshot: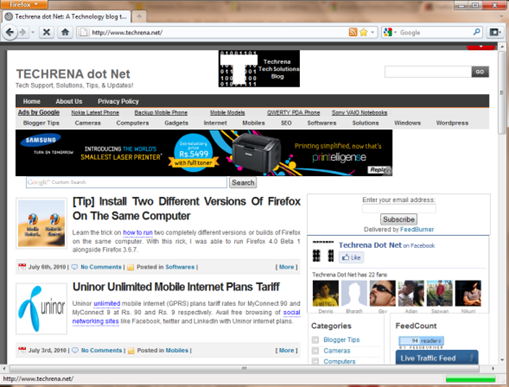 Mozilla has recently unveiled a new Beta version (yeah, it's still buggy and under testing) of  upcoming Firefox version, Firefox 4. Users can get a rough idea about how the upcoming Firefox 4x versions would be by installing this beta version of Firefox. You can download Firefox 4.0 Beta 1 and Firefox 4.0 Beta 2 Pre Build from the Mozilla's directory of nightly builds links for which are posted at the bottom of this post.
Changes in Firefox 4.0 Beta :
1. New User Interface simple in line with Windows Aero in Windows 7 and Windows Vista also supports the new Glass translucency effect. This version  supports multiple tab previews much like in Internet Explorer 8.
2. The menu bar has been repositioned at the top most left of the windows, which you might have seen in the latest Opera browser too.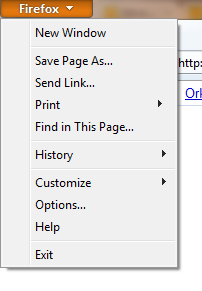 3. Another change includes the change in the position of the tabs. Until Firefox 3.6, the tabs are used to be placed below the address bar, which is not the case in this new version. Tabs are neatly placed above the address bar like Google Chrome.

Download Firefox 4.0 Beta:
Update:Download from Firefox Beta page (available for public download)