Google has launched new Google Apps Marketplace, that lets the Google Apps users to install third party  cloud apps that integrate directly with Google Apps.
This is a new new online store for integrated business applications that makes it easier for the Google Apps users and the software providers to do business in the cloud.
Acc to a blog post in Google official blog, there are more than 50 companies selling applications covering wide range of businesses.Google Apps customers can easily discover, deploy & manage cloud apps with this Google Apps Marketplace.
Visit Google Apps Marketplace page to install the apps that you may need for your company's domain.
At present, most if the apps are coming with a subscription fee (most of them), but there are still some free and worthy apps available (also available are trail based apps, that provide you a free trail of their service for some period and later you pay to continue using their services),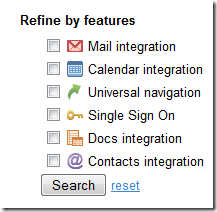 (free apps like Gbridge, offering Free instant VPN for everyone! in the organisation- Support Windows folder sharing and remote printing, as well as Windows Remote Desktop through RDP protocol).
While searching, using "Refine by features" will confine the results matched to only the feature that was selected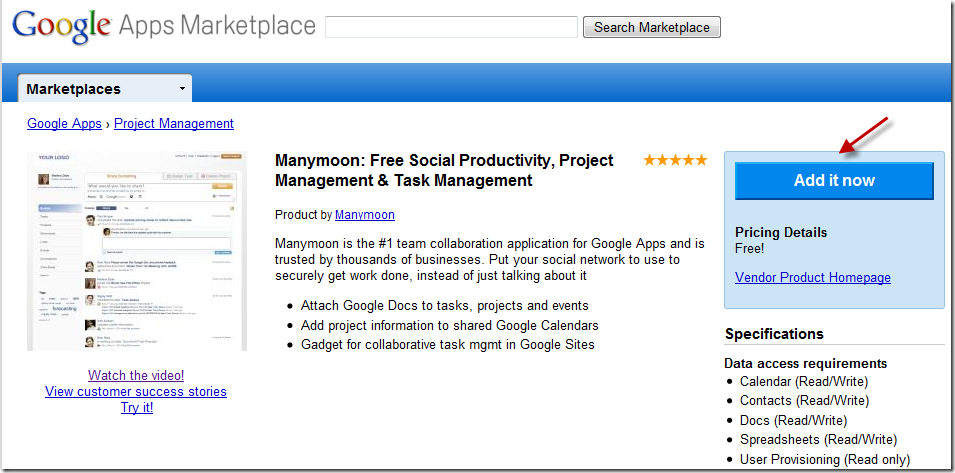 Watch Google App Marketplace Introduction/Overview Video:
Install Google Apps Marketplace tools for your Google Apps account and let' us know the application that you liked most in Google Apps Marketplace through comments.