If you use Google Chrome much and love searching right from the address bar, you might be knowing that any search you perform from the address bar will take you to a regional Google search like Google.co.in or Google.co.uk etc.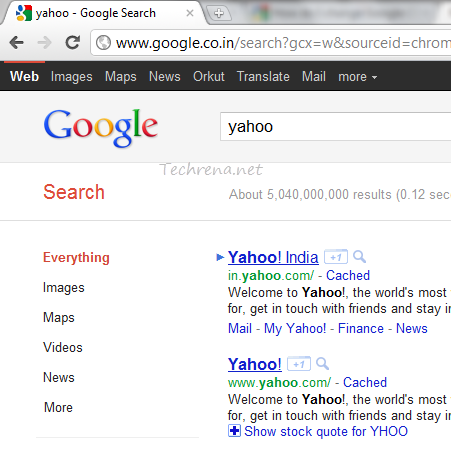 In case you want the search results from the more generic version of the Google (i.e google.com) and are looking to change the settings so as to reflect the same in the Google Chrome's address bar default search, here are the steps you need to follow:
Steps:
1. Right click on the address bar and choose "Edit Search Engines".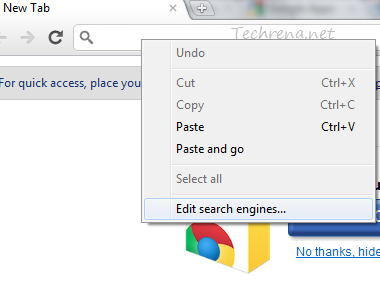 Alternatively you can access the search engines settings by typing the following URL in the address bar:
chrome://settings/searchEngines
2. You will notice that the regional version of the Google search engine has been set as your default search engine under the 'Default Search Options' as shown in the following screenshot.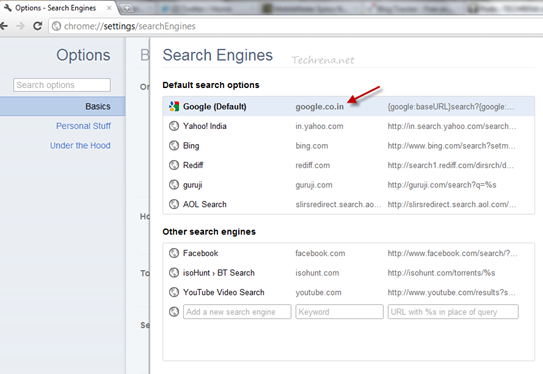 3. We need to add a new custom search engine (in our case the international version of the Google) and then make it the default search engine.

To do that type the name of your new search engine in the empty box and then type the keyword (There are no rules in filling these two boxes). That now leaves you with the URL box which holds the key. As we need a international version of the Google to serve us, key in this value (and hit Enter):
http://www.google.com/search?q=%s

4. Now that we have added a new search engine, we are now left with making it the default search engine. Hover your mouse over the newly added search engine and you will now see an "Make default" option right next to the search engine entry. Click the 'Make default' button as shown in the screenshot:

5. You will now notice that your newly created search engine has been made the default search engine and is found under the 'Default Search Options' listing.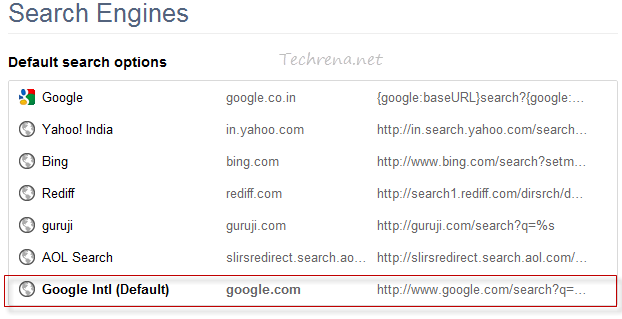 6. You have successfully changed the default search engine of your Google Chrome and you might want to test it.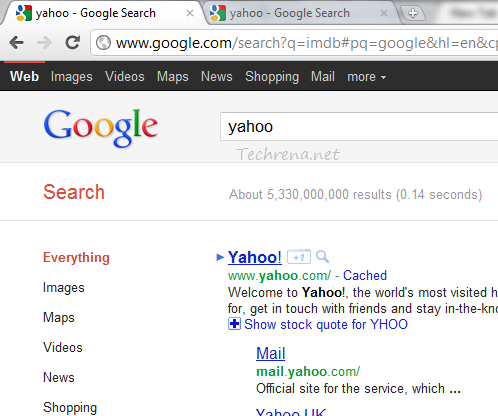 Perfect! Isn't it?