Google has finally launched the Local search results, which the search engine giant had already launched the similar local search feature as "Near me now" for high-end Smartphones sometime back.
The options is available in the "Search Options panel" that you can find by clicking (see the pic below)

The results will be shown based on your "default location", that Google decides most of the time based on your internet IP address.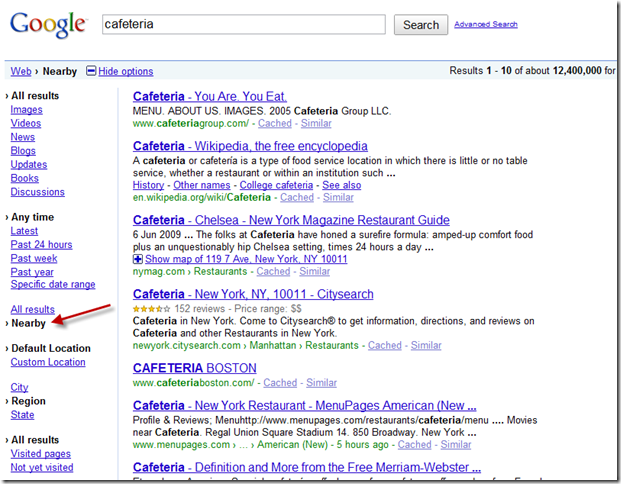 But you can also choose custom location to enter particular City, state name etc.
Also, to get familiar with this feature, try these examples quoted in Google official blog:
>>[things to do on st. patrick's day] – In the Minneapolis region
>>[food blogs] – Near you
>>[farmers market] – Near the city of Ithaca
>>[dmv] – In the same state as Tucson
Note: As of now, it's working with Google.com domain only, I tested with Google.co.in where I didn't notice this feature.