For the past few weeks I have been spotting a brand new colorful version of Google in Google Chrome (working only with google.co.in but not with google.com).As I digged into find more about this, I came to know that only few people around the world are currently seeing this new version, luckily I am one amongst them.
The main improvement in the new version is the addition of colorful icons on the left hand side of the search window (enabled by default) which are only used to show up in current version only when you click "Show Options" link.Also as you can see in the following screenshots (Hyderabad, Andhra Pradesh in my case), your current location is being added below the search box (which you can change anytime).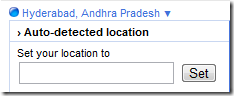 Here are the screen shots that I have taken on my laptop.
Screen Shots: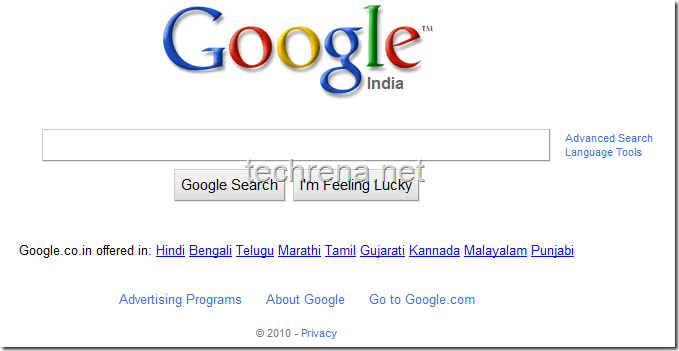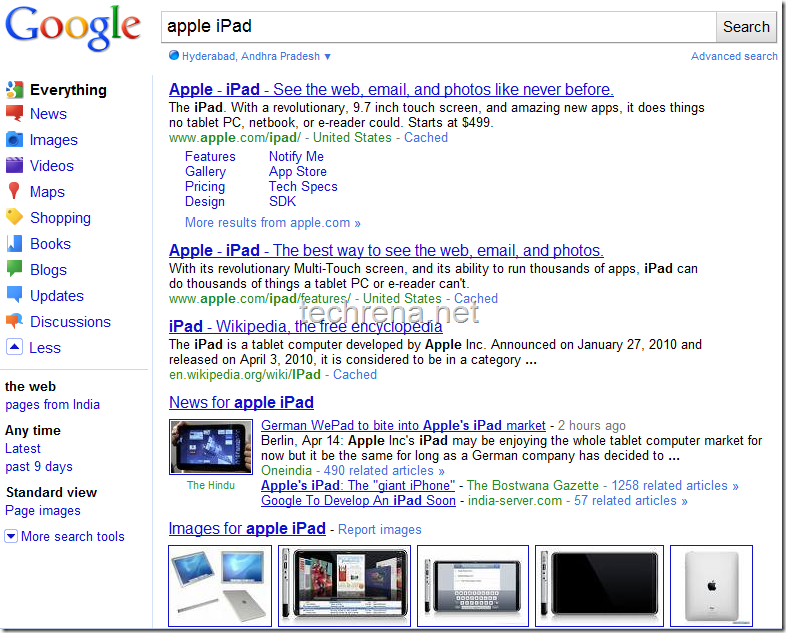 I don't know many number of people getting this, I personally like this new version.I would really like to hear from you about this, if you are also getting this Google's new version.