We have previously covered how to create desktop shortcuts for shutdown and hibernation here at Techrena. Many readers of our site found them to be useful. We thought like when we could have shortcuts for shutting down and hibernation, why can't we have shortcut for locking the computer user ? To begin with, if you don't know yet, there is a much simpler Win + L (press Start key while holding "L" button your keyboard) shortcut already available to do the same and is easier as well.
We are just writing this tip to let you know that you can create shortcut for locking down your computer as well. It's up to you to use this or the most preferred Win + L short key. Follow the steps below to add the shortcut to your desktop.
1. Right-click on your desktop (on any blank area) and select New > Shortcut.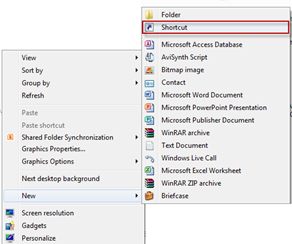 2. Type rundll32.exe user32.dll,LockWorkStation in the "Type the location of the item" filed in the window and click next.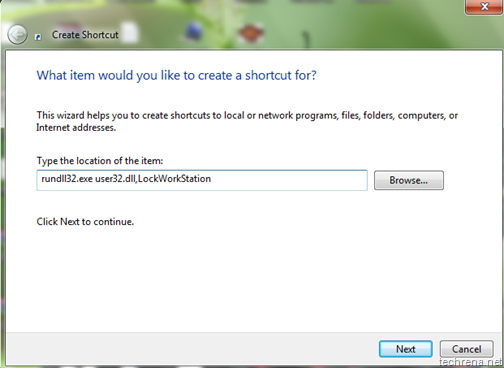 3. Give a name to the shortcut (something like Lockdown My PC) and click "Finish" to complete the setup.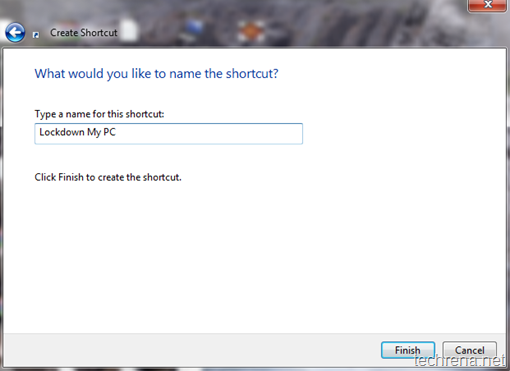 4. Now the shortcut for locking down your computer appears on desktop. You can even customize it by adding some colourful icon to it.

Clicking on it will lockdown the computer. This works well on Windows XP, Windows Vista and even on Windows 7. You need to login back to your computer by providing your credentials if you need to unlock it again. Of course I still prefer to use Win + L shortcut (to which I got used much to) than this, anyway it's always good to explore and find new things, even if they had alternatives

.