If you have installed Orbit Downloader in your browser as built-in download manager, you might have observed Orbit downloader 404 redirect page appearing whenever any webpage you open returns a 404 error.This may  be annoying at times and you may want to disable this unnecessary redirect.The redirect page automatically opens up whenever browser navigation error occurs.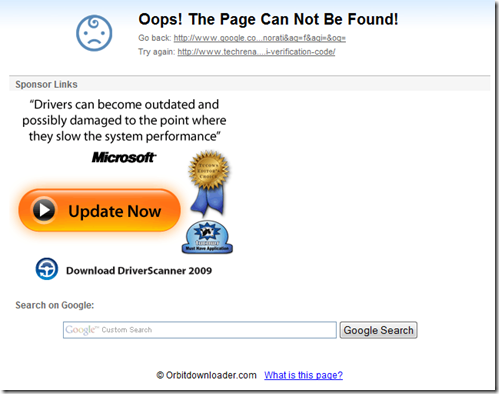 Let's see how to disable this Orbit redirect page in your browser (Firefox, Chrome, Netscape,Opera, Maxthon)
Solution:
Open Orbit Downloader Preferences from the menu.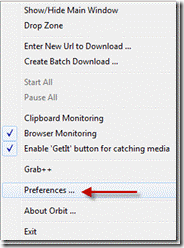 In The Preferences, go to "Monitoring" tab, and uncheck "Let Orbit suggestions on browser navigation error".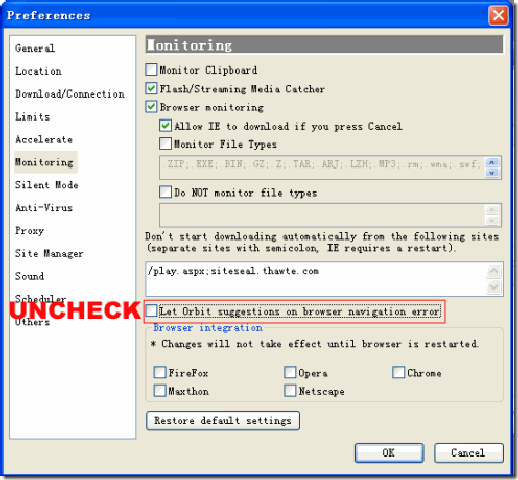 And Click 'OK' to save your preferences.