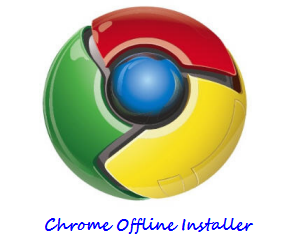 Google Chrome, the lightweight browser from Google has become very good alternative for browsers like Internet Explorer and Mozilla Firefox and its market share is continuously increasing booting other less popular browsers.
The problem that many users raise against Google Chrome is regarding the installation of the browser. When you want to download Google Chrome, all that Google gives you is a small file called "Google Chrome Installer" which then connects to internet and downloads the installer package online and automatically installs the stable version of the Google Chrome on your computer.

But do you guys know that Google offers a standalone offline installer which you can download and install on any computer that has no internet connection ?
Tip #1 :
If you want to download the standalone installer for the official Google Chrome stable version,
Download Google Chrome Standalone Offline Installer
Tip #2:
If you want the standalone offline installer for the latest Dev version of Google Chrome, follow these steps:
1. Find the latest dev version of the latest release from official Google Chrome Releases blog, find the latest version number mentioned there (in the screenshot, it is 5.0.375.55).
Note down the last 5 digits of the version number (xxx.xx format). In this case, it is 375.55


2. Paste the above 5 digit number that you copied in the above step in place of "xxx.xx" in the following link:
http://dl.google.com/chrome/install/xxx.xx/chrome_installer.exe
[ In the above case, the link will be http://dl.google.com/chrome/install/375.55/chrome_installer.exe ]
3. Type the link in the address bar and press enter. You can now download the standalone offline installer of the latest Dev channel release version of Google Chrome.